Though the term Guerrilla (also spelled Guerilla) Marketing sounds aggressive, and it can be, after all, it's named after Guerrilla Warfare. Realistically, it's really about thinking differently and in many cases with small businesses, stretching every marketing dollar as far as it can go.
I was first introduced to the idea and some strategies back in college. The source being one of my curriculum books that was named "Guerrilla Marketing: Secrets for making big profits from your small business" written by Jay Conrad Levinson. He's since expanded on the idea and created about 100 books on different markets and methods, but I still prefer the original and refer back to it from time to time. It's actually one of the few books I kept from college and has held up relatively well considering the digital boom that has occurred since then.
What Is Guerilla Marketing?
Put simply, Guerilla Marketing is a way to get your message, brand, or business in front of your potential customers in a cost-effective, unique, and oftentimes surprising way.
Guerrilla Marketing For Small Business
As a business owner, you should be doing market research. But, Guerrilla Marketing allows you to think of low-cost marketing strategies that give you the ability to be creative in the ways you connect with your market. Often times subverting the norms of advertising and even shocking your market into awareness of your brand, event, or promotion.
Can You Do A Guerrilla Marketing Campaign Yourself?
Yes. In fact, it's aimed at small businesses and people that don't have a robust marketing budget to start with. Most guerrilla marketing budgets are focused more on stretching a penny while getting a big impact compared to a traditional "branding campaign" where the budget is burnt just keeping your name in front of your potential customer.
This means that you may have to put in a little more effort and do a little more actual leg work than if you run a local social media ad campaign or place some social media posts on Twitter and Facebook or a PPC campaign on Google or Bing. …not to mention a partnership with a social media influencer.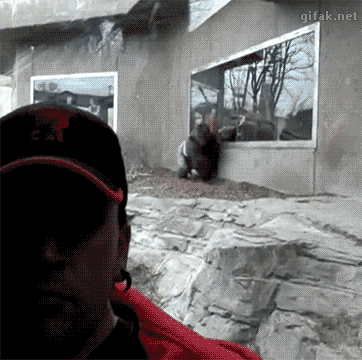 Guerrilla Marketers are looking for new, interesting ways of interacting with the public. We're way past walking around and handing out business cards. We're talking about surprising your audience with things like simple stickers in places they frequent or the use of sidewalk chalk to create chalk art on the sidewalk directing them to your business, to hiring a local street artist to create some unique street art or getting a group together for a flash mob in a public space. We're talking about thinking up unconventional methods of communicating to your customer base and doing things they don't see every day to break the noise and get you noticed.
Here's an example to get your creative juices flowing. One of my personal favorite guerilla marketing ideas from a long time ago was a Canadian company that decided on a new marketing strategy shortly after the Google maps release of their now commonplace Red Pin.
The owners decided to have a giant (we're talking several feet tall and wide) red pin created and then they hung them off their brick and mortar stores around their city.
This created not only interest and intrigue for the company with the locals but also countrywide, then worldwide media notoriety for their brand! Article after article was written about their guerrilla marketing idea and it was more valuable in both traffic from people and profits than any public relations campaign or advertising space.
This is just one example of a guerrilla marketing tactic that worked amazingly well for brand awareness and traffic to a local business.
What kind of guerrilla marketing ideas could you come up with for your business to increase your brand recognition?
Guerilla Marketing Ideas For Your Company To Get More Customers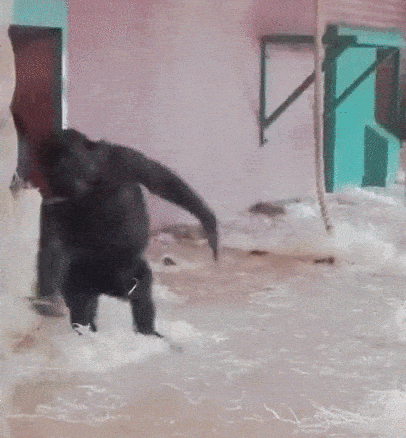 Some people get overwhelmed at business marketing in general, add in another level of creativity and it seems downright impossible. The good news is, it's not.
Here's a sample of some simple and interesting guerilla marketing examples and low-cost tactics you can do for your small business on a limited marketing budget:
Bar or Restaurant- Set up a table in your local park and run a free mini-trivia to encourage audience participation and hand out percentage off or free appetizer coupons to folks that get 3 in a row correct. Ideally, you want everyone to win and come into your place of business. BONUS: See if you can also capture their email addresses as well to continue to send them offers in the future!
Roofers or Landscapers- This one is less local marketing and more lead-based. You could enroll the help of a local high schooler with a vehicle and give them $2 per address they collect that either has a need for a new roof or landscaping. Fill their tank and spend $100 to close a handful of $1000+ clients.
Any small business selling a product that has a Facebook Page or Website- Giveaways are, and always will be, one of the guerrilla marketing strategies that anyone can employ. They create social buzz and can be spread across every digital channel from a Facebook page to your LinkedIn profile to Pinterest and more. People love free stuff and if you can leverage their networks to expand the reach to your target market, that's a fantastic return on investment. INSIDER: We have found great success with KingSumo in the past. The best part is you can set up the giveaways for FREE and share them with all your social media sites!
The one thing every business can do, no matter the market, is to ask people (customers) for as many reviews as possible. With the social media world and with platforms like Google and Yelp at everyone's fingertips, getting the attention of potential customers is one thing, but getting the word of mouth votes for your brand is a necessity these days.
Can You Do Digital Guerilla Marketing?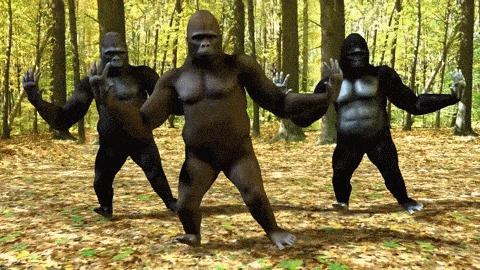 Anyone can come up with new ways to interact with their consumers. Guerrilla marketing tactics are meant to be accessible to any small business and when executed well, have a big impact on your target customers.
You may have to step out of your day-to-day and gather some information on your market and your audience and then create exciting or unusual ways of creating awareness using the data you collected.
The giveaway above is a great example of digital guerrilla marketing but there are other ways to connect your brand with your consumers. Social is the most obvious but also hard to crack as far as new followers. (Again, giveaways can help grow your platform.)
Golden Tip: Guerilla marketers find ways to get the most bang for their marketing buck. One thing we've done for clients in the past includes tracking pixels on social links they share which allows them to retarget anyone who clicks to see the content. This isn't necessarily their content… it's relevant content we've curated to share with their audience at scale. This proves to be lucrative and a great ROI over and over again.
Conclusion
I hope that this gave you a bit of inspiration into just what is possible if you're budget is stretched but you're creative and hungry! The main takeaway is that it all comes down to doing things differently from everyone else. Breaking the mundane and capturing the attention of your customers.
If you don't want to think about effective guerrilla marketing ideas and are looking for someone else to do the heavy lifting of coming up with creative ways to market your business, we're here and ready to help!
…by the way, I know all the images were about gorillas and not guerillas… but you get the point.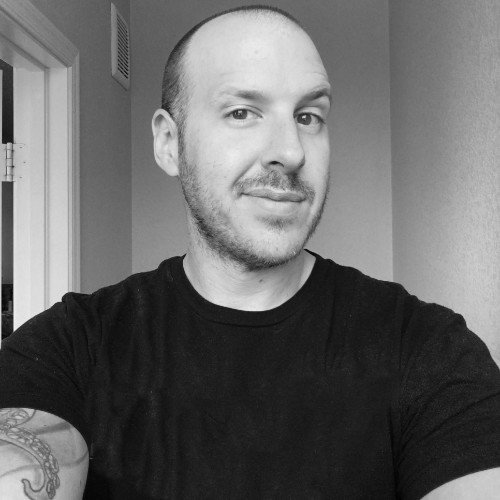 For 15+ years now Adam has helped business brand, plan, and grow.
With a background in media buying and specializing in data-driven marketing he founded the Painted Brick Digital Agency to act as your in-house marketing and advertising department.
"Cookie cutter doesn't work in a world that is constantly evolving."