Responsive Design is a web design and development technique that helps to create a website that can be adjusted according to the user's screen without creating multiple versions or multiple sites.
A responsive design will enhance the user's browsing experience by creating a flexible single site, optimized for any device without the need for a separate mobile site.
In recent years, the mobile web, or mobile device usage, has increased dramatically and responsive design is the easiest way to reach your customers across multiple devices no matter if they are on a desktop or a mobile user. It also guarantees a consistent user experience across any screen size no matter if it's a mobile version on a smaller screen or the full desktop website version on their laptop or desktop computer. With users reading more and more information across multiple devices, responsive design becomes more and more important.
What is responsive web design? (Mobile VS Desktop)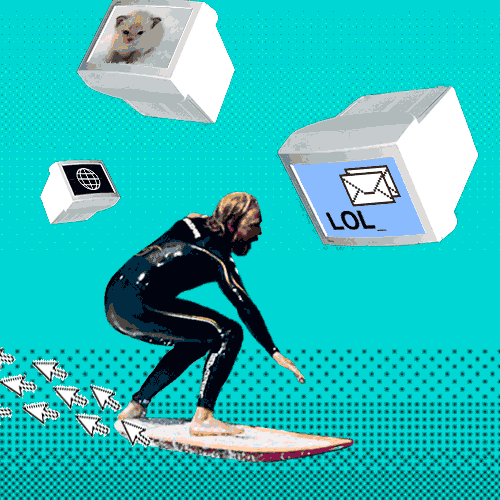 Responsive Web Design (RWD) is an approach to designing and coding a website so that the website provides an optimal viewing experience and ease of reading and browsing with minimal need for manual resizing, constant panning, and cross-screen scrolling for multiple devices (from desktop screens to mobile phones). This erases the need for a different treatment and development of every new piece of tech on the market.
The designer who creates a responsive design must ensure that website navigation elements, screen layouts, text, images, audio/video players, and other user interface elements are reset on a variety of devices. Therefore, you do not need to spend more time and money to create and maintain a mobile site version and another desktop site version of your website to ensure an excellent user experience.
Now, after understanding what Responsive Web Design is, let's check why Responsive Design is important when creating websites.
Importance of a responsive web design experience
There's no denying that responsive web design has gained popularity and importance since Google announced that most sites will be judged on the "Mobile-First Index". Responsive sites will see a boost in their ranking factors.
However, Responsive Design isn't brand new. In fact, the first website with a design that adapts to different browser window widths was designed around 2002. Thanks to technological advancements and new ways of coding, responsive web design was a natural result.
But it was only in 2010 that the term "responsive web design" was officially invented by Ethan Marcotte, an independent web developer who also authored a book on responsive web design.
Since then, technology has progressed further and we have seen an increasing number of people turn to their smartphones and tablets not only to make calls and send messages but also to browse news and other interesting websites.
Moving forward, the importance of responsive web design will only continue to increase as most futurists predict that mobile device usage will continue to skyrocket. This makes it clear that responsive web design is there to stay.
SEO bonus features and benefits of responsive web design
Google Is A Fan Of Responsive Web Design

When it comes to Search Engine Optimization, we all want to be best friends with Google. After all, while there are many other search engines on the web, Google is certainly the king of search. Google has made its preference for RWD unquestionably clear, and their reasoning is solid.
Although there is no direct evidence that Google uses RWD as a rating signal and assigns a higher rank accordingly, Google's engineers have (repeatedly) pointed out that web rating is affected by indirect factors that can be avoided with RWD instead.
For example: Redirect errors: When you create a separate stand-alone website that supports mobile devices, both websites may be subject to bad redirects, mainly because there is a lot to follow between versions of your website, so some redirects may be overlooked between updates.
So what if your redirect is interrupted and Google can't find your mobile site? …well, then you won't show up in the SERPS.
Responsive design uses the same URL for all devices, eliminating this potential problem.
Duplicate Content: When you design multiple sites for multiple device sizes, you essentially create multiple copies of your original site. If each web page does not have appropriate canonical links, for example, or if you release a ton of duplicate content at the same time to all your sites at the same time, Google may misinterpret this as an attempt to distort search engine results and gain more traffic. No Bueno.

Improved User Experience For Desktop, Mobile, And Beyond(UX)

As we said, responsive design provides a better experience on all devices. Site visitors using any type of device or even switching from one device to another, you can easily navigate through a responsive layout on any screen. They can access the same content, and your brand also looks consistent. Who wants to lose a potential customer because they are forced to see a stripped version of their website with confusing navigation? A better user experience means a lower bounce rate and, ultimately, more website visitors. Bonus Points: Visitors are more likely to share and recommend an easy-to-use site so be sure to set up the ability to use social shares for your social media accounts!

Simple Single URL

When your website is designed with a URL that appears well on any device, you also increase the number of shares on social networks. No matter what device your readers use for your favorites, tweets, or shares, your content will look great so their friends can see. The number of social actions is another clear sign for Google that any web team should consider when planning a website design or overhaul, and this is another reason responsive website design (RWD) is preferred, it offers powerful SEO benefits. If you agree that your customers deserve the best possible experience when they visit your website, responsive web design is the best choice for a large website that displays optimally on any device. Responsive and user-friendly design is the key to excellent user retention and SEO.
What are the benefits and differences of a responsive web design and adaptive web design?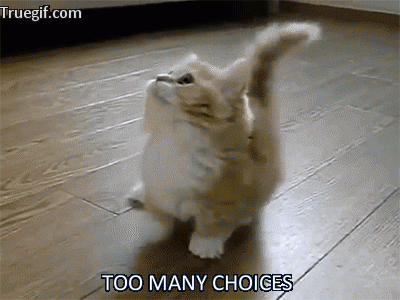 Already in the first part of the century, the debate in web design was between fixed design and fluid design. Smooth layouts were defined with percentages and stretched to fit the browser frame, while fixed layouts were locked into a single layout determined by a pixel width defined by the designer.
None of these approaches was a perfect option for a uniform user experience. While fluid models worked on different screen sizes, they looked slim and unattractive on widescreen monitors vs smart phones.
Fixed designs worked well on the screens for which they were designed, but were almost impossible to use on small mobile devices.
The two themes of the day in recent years are responsive web design and adaptive web design. While both methods help to comply with Google's recommendations to make a site accessible on mobile devices with good UX and high performance, each approach has its advantages and disadvantages.
To begin with, Adaptive Web Design (AWD) on a website is like the old fixed layout, because it uses static layouts based on breakpoints. It works to detect the screen size and load the appropriate layout for this. This involves design for a minimum of six screen widths to achieve optimal experience.
This can mean a lot of additional work to design and develop a site with AWD for several different device screen sizes. But in the long run, it's like designing at least six single website forms and is a lot of work that does not necessarily lead to a cost effective build process or consistent user experience.
On the other hand, responsive web design (RWD) doesn't give you as much control over content and style as AWD, but it requires much less work both to build and maintain a better experience with a single website. RWD is like a descendant of the fluid grid or fluid design.
It adapts to the size of the screen regardless of the target device. Responsive uses CSS media queries to change styles based on the target device and then loads the layout and design elements based on the device's screen size for an overall better experience.
Conclusion
Your site… If you're on a platform that isn't responsive, today is the day you should start looking for more options. We're here to help.
Whether you're looking for consulting or an agency to help on setup or migration, or you want someone to handle your site issues for you, let's set up a call!
What do you think about RWD, are you using it? Do you have any tips you'd like to share? We'd love to hear from you.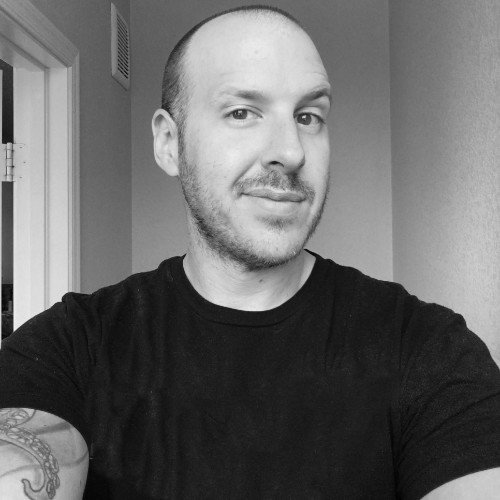 For 15+ years now Adam has helped business brand, plan, and grow.
With a background in media buying and specializing in data-driven marketing he founded the Painted Brick Digital Agency to act as your in-house marketing and advertising department.
"Cookie cutter doesn't work in a world that is constantly evolving."