Online presence (also known as social media presence) is a tool that companies and individuals use to market themselves, their products, and services. It's a critical part of marketing for many businesses. The importance of the online presence depends on the industry and organization. For some, it is a vital part of the business. For others, it is not important at all.
However, if you're going to use it personally, it can aid in your next job search. We not saying that everyone needs to be an overnight social media influencer, but the benefits of having a strong online presence are numerous, especially as an individual looking to utilize it as a tool to find your next career move.
This article provides you with some tips on how to use your online presence as a career-management tool to help you land better jobs and keep your social history clean for potential employers.
Your Online Presence as a Career Management Tool
Research shows that today's job seekers are consistently less likely to land a job when they don't have a firm online presence.
Job search sites such as Indeed and Glassdoor allow you to search for job postings, read reviews and details about companies' hiring practices, determine the best way to market your skills, and even connect with potential employers through social media.
Your online presence can help you make the most of your skills and experience, while simultaneously helping you stay in touch with your past employers.
Social Media Tips for Job Seekers:
Make sure your resume is up-to-date. If you have an online presence, make sure that it's clean and professional.
Don't post anything that could be construed as offensive or inappropriate. Make sure your online presence is easy to find. If you're looking for a new job, use your online presence as a tool to help you land that job. That means making sure your social media profiles are easily searchable.
Your Social History
Requiring a degree or a work history is just the tip of the iceberg when it comes to how employers view your history. Employers want to see that you're professional and also that you're qualified, and they want to see that your social history is clean.
Many of us have built up a "social resume" over time, and we think it's not just a good idea but necessary to show employers that we are ethical, empathetic, and competent in our chosen field.
However, what if you don't use social media as much as you could (or should)? Or if you aren't sure about how you should use it? This is where the "Social Resume" can help. It is a document that you create to (1) showcase your social media profile(s), and (2) provide a concise summary of who you are on the web.
Potential employers are shown the social story you want them to see as opposed to them finding out about that time you wore a lobster as a hat to the aquarium in college. (…or something even darker.)
Tips for Career Management
You might think that your online presence is a mere window-dressing for you and your work experience, but it's actually a serious career-management tool.
It's not just with employers either: I recently made an offer to a client who had only seen me on LinkedIn and asked them if they would like to meet. To my surprise, they said yes! They saw my online profile and decided that I was worth meeting in person.
This is one reason why brands are so effective at influencing the way their customers think: they have built their brand around this kind of social interaction and use it as a form of sleight of hand when trying to recruit new customers, or best utilize their assets… aka their employees.
Conclusion
The landscape of the job market is constantly changing. The search for work and the ability to find work is an essential part of success in today's job market. There are hundreds of different avenues to pursue, and it's critical for individuals to be aware of their professional options. The following are ways that you can leverage your online presence as a career-management tool:
Become a social media influencer.
Be more visible on LinkedIn
Be more visible on Twitter
Increase your "brand awareness" by being a subject in social media posts, such as video, photo, or GIF
Responding to comments on Facebook or Twitter
In all, social media isn't just for stalking your high school ex or posting cute cat videos. Smart users will employ its reach and capabilities to shine the perfect light on their work experience and extracurricular activities.
In conclusion, social media is an extremely powerful networking and marketing tool. It can be used to build relationships with potential employers, clients, and colleagues. It can also be used to showcase your work experience, skills, and talents. So, if you're not already using social media, start now! And make sure to use it to its fullest potential.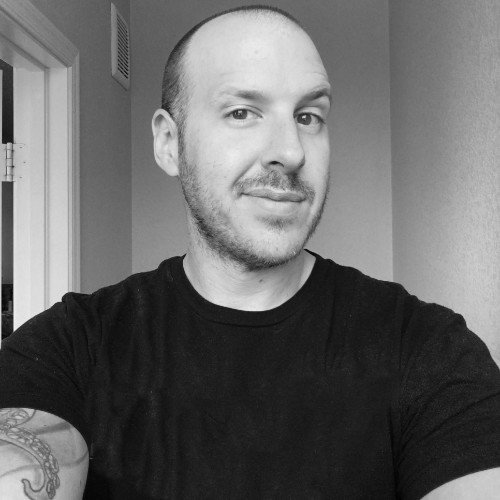 For 15+ years now Adam has helped business brand, plan, and grow.
With a background in media buying and specializing in data-driven marketing he founded the Painted Brick Digital Agency to act as your in-house marketing and advertising department.
"Cookie cutter doesn't work in a world that is constantly evolving."