When it comes to getting your website noticed, you need to make sure that you don't waste your time and money on poorly thought-out SEO projects and unoptimized websites. Cheap doesn't always mean cost, it can also mean value. The problem is that many websites use, sometimes expensive, but most assuredly poor-quality SEO services. Some cost a fortune but don't produce any real results. Others are inexpensive, but end up doing more harm than good. Both are cheap, one is financial, the other is in value. This blog has some great information on how you can avoid the problems that cheap SEO services cause.
When a lot of your competitors are paying a high monthly fee to a company that claims to have special SEO skills, it's also a good idea to invest in a good SEO company that will not rip you off. Don't get sucked into "affordable SEO packages", especially if you don't know what that SEO package is actually doing month to month.
What Should You Expect From Cheap SEO Services?
First of all, you need to know what you should expect from a cheap SEO service or any SEO solution for that matter. A lot of SEO services claim to have all of the tools you need to optimize and build a successful website, but that isn't always the case. In fact, most of the new or flashy SEO services out there are simply spammy, inferior in tactics, and only care about making money.
A good SEO agency has a track record they can share and the ability to build, in advance, an SEO strategy they are willing to walk you through. That doesn't mean you have to pay an arm and a leg for an SEO solution, but there is a difference between an affordable SEO service and a cheap SEO solution.
Basics that every website needs and every SEO specialist should be able to deliver:
Sound and clear SEO strategy on what is going to be done in what time frame
Technical SEO audit (at a minimum)
Content creation that is fresh and relevant
Technical optimization of current content
A backlink plan
Don't let cheap SEO ruin your website
With a more expensive agency, you'll likely get your own dedicated account representative or have a more experienced specialist working on your account, rather than one or two generalists or a handful of workers with SEO experience that is far from a specialist.
An amateur SEO provider may be able to bluff his or her way through the basics but won't be able to build you a custom-fitted strategy the way someone with years of SEO experience will.
In the last few years, we've seen a significant increase in the number of people and companies that consider themselves SEO providers, but a drop off in the quality of services provided. Google's algorithm doesn't care who you hire as an SEO consultant, it just cares that they are doing quality SEO without the infamous "Black Hat SEO" tactics and bad links that have gotten so many sites in hot water over the years. Though "White Hat SEO" is really more of a grey area, there are definitely questionable SEO efforts, such as black hat link building, keyword span, and niche editing hacked sites that can destroy your ability to drive organic traffic if they were to trigger a manual action.
This is where vetting your potential cheap SEO provider becomes crucial.
Things To Look For:
Someone with a track record of quality SEO
The ability to lay down a long term SEO strategy
Someone that isn't looking for the newest hack or loophole (like low quality, high volume link building), which can turn on you at some point when the hole gets patched
If you use those as a baseline, you're one step closer to finding an SEO provider/partner that will help you not only in the immediate future, but be around for the long run. Saving you time, money, and headaches along the way. Good SEO is an investment in the future of your business.
Quality Content Doesn't Come Cheap
Over the years, I've been asked a lot of questions about the costs of content marketing, digital marketing (Email, Social Media Marketing, and Paid Ads), and finding an affordable SEO company. It can be confusing since we all have an individual perspective on what these things are and if we need them, but in general, content is cost-effective if it's high quality, unique, and provides lead generation results.
SEO as a form of Digital Marketing is effective if you're driving a steady ROI. A search engine doesn't care how much your SEO package costs as long as they are feeding it what it's rewarding.
The digital world is filled with low-quality content that just doesn't get the attention it deserves. Sometimes this is because it's not really that good, and sometimes it's because it's not really all that important at least in regards to search rankings. Writing amazing content that people want to engage with or focusing on content development that succinctly answers a user's query are the ways to get your content noticed.
When it comes to PPC marketing efforts, your Digital Marketing budget is sometimes burnt in testing, but a good provider/agency can turn it around once they find some winners. Also, using the data gathered that may convert qualified traffic as insights into the organic search terms that are valuable for driving traffic for your prospective clients.
And finally, Search Engine Optimization is more than throwing some words on a page and some links at those words. Being able to "show your work" is becoming the new standard for any SEO specialist to matter if they are selling cheap SEO packages or a top-of-the-line professional service.
They Aren't Just A Marketing Company
If you get the vibe that your business is just another number to the group you're talking to, run.
Today, customization is the key and the differentiator in the market. If you get pitched a low-cost SEO "package", look elsewhere to a provider who will take the time to understand your business model and customize their tactics to best support you.
Gone are the days that the same cookie-cutter strategy can be recycled between every client. A true SEO expert will understand the particular needs of your site and build a custom search engine optimization plan of attack for you.
It's okay for you to look for an affordable SEO agency, it's not okay for you to have to suffer through working with a cheap SEO company. Know the difference, ask questions, get results.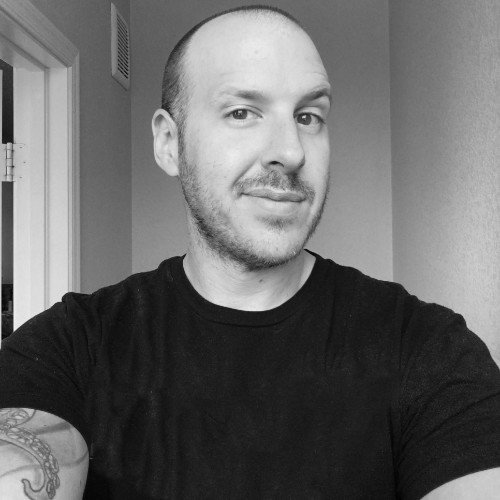 For 15+ years now Adam has helped business brand, plan, and grow.
With a background in media buying and specializing in data-driven marketing he founded the Painted Brick Digital Agency to act as your in-house marketing and advertising department.
"Cookie cutter doesn't work in a world that is constantly evolving."