Content optimization is often viewed as an optional marketing extra. After all, the purpose of a landing page, blog post, or website is to provide valuable, relevant information to your visitors and help with brand awareness. But content optimization and marketing are neither optional nor merely "value-added". Indeed content optimization is the single, most important element of any website. The success and profitability of your website will largely depend on how well your content is written and optimized, and in today's highly competitive digital environment, even the tiniest edge can make a big difference.
Simply put, the goal of content optimization is to improve your website's ranking results. In other words, SEO experts like ourselves use keywords and content to rank your website higher on search engines. However, search engines are always changing their algorithms to keep websites from gaming the system. And unless you have a team of SEO experts, your website may rank lower today than it did a year ago. In addition, search engines are cracking down on websites with poor user experience or those that violate their search engine guidelines.
As a marketing bonus, when your content is well-written and easy to understand, you're more likely to convert readers into customers. By optimizing your content, you can ensure that your business succeeds both online and off.
What Is Content Optimization?
If you're asking that question, you probably don't have a content strategy. The purpose of content optimization is to improve the visibility and engagement of a website's content by making it more engaging, useful and most importantly, search engine friendly. In order to achieve this goal, content must be well written, organized, and visually appealing. It should also be updated regularly in order to keep the content fresh and users engaged. It should be a staple in your marketing quiver.
Why is Content Optimization Important?
When it comes to SEO, content optimization is key. Content is king when it comes to search engine optimization. And without good content, your website won't rank as high as you'd like. In fact, according to a study by Moz, the most important element of SEO is creating quality content.
That means not only writing about topics that are relevant to your audience but also making sure that your text is well-written and easy on the eyes. This will help you attract more visitors and create a stronger online presence.
What is the difference between creating content and content optimization?
Creating great content is important, but it's also important to optimize your content for search engines and social media platforms. Here's a look at the differences between the two:
Creating great content means being thoughtful, informative, and interesting. It takes time and effort to craft something that is both useful and engaging. However, this isn't always enough to ensure that your content reaches a wide audience.
Optimizing your content means taking into account how search engines and social media platforms work. When you optimize your content, you focus on making sure that it is easy to find and share. You also want to make sure that your content is relevant and engaging so that people will continue reading it.
Why Content Is Important for SEO?
Content optimization is important for a number of reasons. Not only does it help to improve the visibility and engagement of the content on your website, but it can also help to increase ad revenue and drive more traffic to your site. It's the only form of marketing that can be considered "evergreen".
Unlike other digital marketing channels like paid ads, SEO and content marketing don't go away when you stop paying for them. A well-optimized article can continue to drive traffic for years to come. Talk about a marketing ROI!
Where do you use keywords?
When you're writing a paper, article, or blog, one of the most important things you can do is to utilize relevant key terms or keywords in your text. By using the right keywords, you'll be able to easily find your document online and in search engines.
Here are some tips on how to use keywords in your text:
1. Choose the right words. Try to select keywords that are relevant to your topic, but not so general that they won't be found by anyone looking for information about that subject.
2. Use synonyms and related words. This will help you pick up more search engine hits because people often use similar terms when searching for information.
3. Use common prefixes and suffixes. These terms are typically associated with specific topics, so adding them to your keywords will give you even more potential hits.
4. Use relevant modifiers. These words will help you describe your topic, so they can be used to add specificity to your keywords.
5. Add a keyword phrase at the end of your text or in a list or table.
6. LSI (Latent Semantic Index) terms are a great way to add relevancy in search engines' eyes. Think of them like this: If you're working on a construction site talking about concrete, what other things would be around you and being used at that site. Trucks, hard hats, rebar, wood. These are all things a search engine would want to see to be sure that your content is flushed out and covering the topic well.
Additionally, content that is well optimized can be used as a foundation for lead generation and selling products or services. By taking the time to optimize your content, you can ensure that your site is becoming more visible and valuable to visitors.
Finding The Relevant keywords
If you're starting a new website, you won't be able to rank for competitive terms that bigger brands are targeting no matter if you're putting out high quality content or now. It's better to focus on long-tail keywords with low search volume and low competition until you are able to increase your domain authority. (This is done by getting "votes" a.k.a Links, to your site.) As a new site, this will be a much more effective content marketing strategy in the beginning
It is important to use relevant terms and phrases when writing about a topic to ensure that your ideas flow smoothly. However, be careful not to overdo it by stuffing random phrases everywhere as this will make your writing appear forced. Instead, let the natural flow of your words guide you to places where adding a relevant term or phrase will benefit your writing the most.
Content Optimization Tips And Techniques
Content optimization does not have to be difficult. Websites that appear first on a search engine's page may have a professional working to optimize content behind the scenes, but even a beginner can improve their search engine ranking by following some simple tips.
Write Killer Content:
Content is a significant part of the puzzle, and high-quality content can go a long way in improving your SEO ranking. Keep your audience and your website's goals in mind when creating content, and make sure that your content is original and relevant. You know your business better than anyone, so writing content that describes your product, your services, or your business updates should be a breeze.
Keep The Content Mill Churning:
One more tip to help improve your content is to keep posting new material. Search engines favor new content, and your readers will as well. Force those spiders to come back often and you'll see your new content index in shorter times.
Be Sure To Utilize Headings For Your Most Important Content Topics:
One thing that search engines really respond to is big, bold text (at least from the user's standpoint… really they are looking at the heading notifiers in the HTML of the page). So be sure to use headings and subheadings in your writing, and make the text larger or bolded. Another helpful hint: use keywords within the heading, which will accomplish two goals at once.
Don't Forget About Image Optimizations:
Images are essential for great content. Your potential customer, just like all consumers, love visuals and will often spend just as much time looking for the right image as they will reading the text. Make sure you're using optimized images to get the most out of your content. Add alternate text tags to your images; image tags will show up as text when a user scrolls over an image. Make sure the file size of your images is adjusted properly to ensure that all images load and view properly.
If You Feature Videos, Optimize Them Too:
Great headings, images, videos, and other graphics with bold colors are eye-catching and help keep readers engaged. If you don't have your own videos, you can find great clips on websites like YouTube to embed into your site. As always, use good keywords in your videos' title, descriptions, and tags; share videos on social media sites, and use video content as a call to action or another way to drive sales from your target audience.
Social Media Is Meant For More Than Your Dinner Shots And Kitten Pics:
If you're only posting your blog to Facebook or Twitter once and then giving up, you're not doing your best to provide valuable content to your audience, which means it won't grow. Social media is key when it comes to content optimization, and simply posting a link isn't enough. Rather than building relationships with irrelevant users and connections through social media sites, share other users' relevant content, provide feedback, and use your social media site for more than just posting.
Track Your Progress
Google Analytics and the Google Search console provide data on which articles are getting the highest traffic. As a newfound content marketer, if you're not using these tools to track your progress, you'll never know what's working and which articles aren't.
By tracking your stats, you can see which parts of your content marketing effort, a.k.a blogs, articles, videos, etc., are doing well, and then create more of those types of engaging content in the future. You can also see which articles are not doing well and adjust your strategy to ensure they perform better in the future. Remember, it's not what you write that matters (kinda), it's how much traffic you get!
In Conclusion
Firstly, quality content is effective content and should answer the questions of consumers in an engaging manner. If content doesn't meet that standard, it isn't a successful piece of content.
Once that hurdle is met, then tweaking it for search engines can occur. You don't want to get too verbose just to get keywords in, but a healthy mix can mean healthy traffic.
So go out there and start creating! …or if you're feeling overwhelmed and in need of help to lay out a strategic marketing approach instead of just randomly creating blog content, book some time to talk to us about taking your content creation off your hands!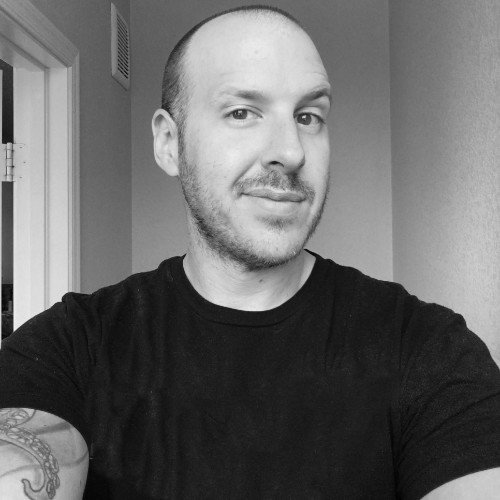 For 15+ years now Adam has helped business brand, plan, and grow.
With a background in media buying and specializing in data-driven marketing he founded the Painted Brick Digital Agency to act as your in-house marketing and advertising department.
"Cookie cutter doesn't work in a world that is constantly evolving."