Content marketing: it's the hottest buzzword in digital marketing, and everyone's doing it. (It's "the art of creating content that is valuable for your target audience and drives the right people to your website," according to Wikipedia .) But why is it important? The answer is simple: it works. The secret to effective content marketing is to know your audience. If you know what they want to learn about and why it benefits them, you can produce custom content that keeps them coming back for more.
How can Content Marketing support your business goals?
When it comes to digital marketing strategy, social media has become a must for businesses big and small. With Twitter, Facebook, Instagram, Pinterest, and the list goes on, sticking your head in the sand and not having a presence is no longer an option. Chances are, your customers are already there, and if you want to reach them, you have to be there, too.
But how can content marketing support your business goals? Content marketing is the heart of your search engine optimization program and it's the wave of the future as far as marketing goes, and for good reason… It's engaging, it's free, and it can drive high returns on investment. But it's not without its downside.
It's time-consuming, and if don't have the time, it's budget decimating. The average blog post is getting longer every day. Not to mention if you want your content to drive any traffic, you have to think not only of the end-user but the search engines as well! The goal is evergreen content that is ALSO good content.
However, if you're looking for a cost-effective way to drive more eyes and readers to your site, there's no doubt that content marketing is still the best inbound marketing channel.
One thing to keep in mind, there are many ways to approach your content marketing strategy. Video, blogs, podcasts, and social media are among the most common. Each is one of these tools needs special attention and different high quality content to make it worth adding to your content marketing effort.
Why Content Marketing Matters to Search Engines
Search engines generate billions in revenue every year by serving up highly relevant ads with every search. But more importantly, they make billions in revenue for companies that are able to snag a spot in their organic search listings.
Consequently, they want to make sure the most relevant ads or pages are displayed at all times, which is why Google has made it a priority to reward sites that produce high quality, well-optimized content. Google's search algorithm takes into consideration a variety of signals, including your site's design and the amount of original content you have when determining whether your site is worthy of a ranking.
The more users find relevant and usable content, the more shares it will receive, and the more people will continue to use that particular search engine long term.
If their competitor was serving up more relevant and consistent educational content, they would lose market share and most importantly, ad revenue.
A successful piece of content is invaluable to them, and a website that can consistently create interesting, unique, and engaging content will be rewarded by not only the search engines but perhaps maybe even by a purchasing conversion made by their visitor!
It's all about building the trust of every participant in the ecosystem.
Why Content Marketing Matters to Consumers
One of the most important traditional marketing tasks a marketer can do is develop a relationship with their potential customer. This is not only vital for lead generation but is also important for brand awareness and lead retention. Without a strong relationship, people will not be invested in the business. If they aren't able to make a connection with the message they will not return.
The key to making content marketing work and building recurring revenue lies in the power of word-of-mouth recommendations. However, the question remains: who does the promoting, and how do you increase the chances of their recommendation? A simple way of increasing the chances of a recommendation is increasing the likelihood that they return (customer loyalty) to your blog for more info, more of your brand personality, or more options to purchase. It's a bonus if they love your brand so much they are willing to share it on a favorite social media platform (or 10) to other prospective customers.
This process of sharing info and brand reputation, followed by profitable customer action, can get your sales funnel humming!
More content means more links
More great content means more links, right? The theory is often used by marketing and SEO professionals as a go-to answer for how to get more traffic on your site, and there is no doubt that more content can lead to more links. However, before you start adding pages to your site, you need to understand that it is not a black or white situation. You need to take a strategic marketing approach and look at the data to determine what is the best content to get more of those good links.
Realistically, potential customers are looking for answers. The type of content your site creates defines what type of traffic you're getting.
Are you creating helpful, in-depth, informative content to help current customers and potential clients achieve their goals? Or are you just churning out what you consider"informative content" with no rhyme or reason to your content marketing plan?
Sitting down, laying out your buyer persona, marketing funnel, and planning out your content types is a must in today's market.
Perspective customers still find new companies through organic search, so you need to be creating expert content to win them over from the start!
Do better, get better links
The bonus to all of this is the ability to share your content with other sites and authors that actually wanted to link back and give a "vote" to your site.
A strong content strategy can lead to increased keyword rankings, links, and most importantly, traffic. But your content creation can't be just for the sake of posting something new that week. Valuable content that answers potential client questions and outlines solutions will not only increase organic traffic numbers but your conversion as you will be seen as a resource or expert in your niche.
Better content, better links, higher ranks, more ROI. Pretty simple.
Why do I need a content marketing strategy?
Content marketing is a proven way to attract and retain customers through the use of valuable written content, such as blog posts, infographics, white papers, and ebooks. Though there are other types of content you can utilize as we mentioned above.
The goal of content marketing is to establish your company as an expert in your industry.
Your online content provides value to your audience by answering questions, providing how-to guides, and sharing your knowledge and expertise. For example, if you have a plumbing business, one of your pieces of online content may show how to fix a leaky faucet. That way, when someone searches Google for a DIY faucet fix, you pop up and offer your services. Content marketing is also a great way to stay top-of-mind with your customers.
The benefits of content marketing are many, including an improved search engine ranking, better quality traffic, and improved credibility.
How can I measure the success of my content marketing strategy?
As a seasoned content marketer, you most likely are well versed in the discipline of creating engaging pieces full of insights for your users to find value in.
But do you know how to measure your success?
Measuring content marketing success isn't quite as easy as it might seem. The good news is there are a few basic components you can use to effectively measure your content marketing strategy.
Are your traffic metrics increasing?
Can you pinpoint the relevant content pieces that are driving the increase?
Is it also due to your social media marketing efforts (this would be considered part of your content marketing strategy)? ( TIP: If your content is good enough to be considered a subject matter expert, people on social media will happily share your content!)
Look for the positive swings in users and track conversions to be sure you're effort is delivering a return on investment!
Conclusion
Content is what we humans consume more of than anything else. Sleep, food… neither compare to the constant bombardment of content.
This is a trend that isn't stopping, so you might as well add it to your tool bag of marketing tactics and benefit as much as you can!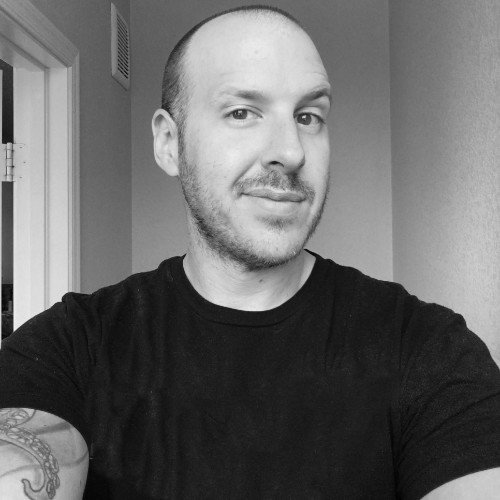 For 15+ years now Adam has helped business brand, plan, and grow.
With a background in media buying and specializing in data-driven marketing he founded the Painted Brick Digital Agency to act as your in-house marketing and advertising department.
"Cookie cutter doesn't work in a world that is constantly evolving."