SEO is an essential part of online marketing for any business or law firm, but especially for lawyers looking to acquire more customers. That's why a while back we wrote "The Definitive Guide To SEO For Law Firm Websites" which covered everything a lawyer or law firm should be doing to build a strong SEO base for their site.
However, it's not easy. Most SEO (Search Engine Optimization) experts spend years learning their craft and the good ones never stop learning. Even on the basic SEO audit side, there are a lot of factors to consider, from the site's title and metadata to the way the site is built and coded. However, there are also a few common mistakes that lawyers make with their SEO efforts. To help ensure your SEO success, we'll cover 18 (plus a bonus) of the most common SEO downfalls for lawyers… and don't worry, you won't have to be an SEO expert to address them.
Not using keyword phrases in titles, meta-tags, and text
There are many law firm SEO mistakes when it comes to technical SEO, and most are very common. Lawyers practice law, not SEO, so it's to be expected that their SEO strategy may not cover everything. The basics, however, should be accounted for!
Don't assume that your clients, or should we say potential clients, search result will use the same keywords that you do. Making sure content marketing and content creation is using the term that people are searching in all the main areas of your content IS A MUST!
Not only is keyword research the heart of attorney SEO, it is a ranking factor for search engines, and it will improve your CTR as you're matching the search query of the user.
Not using a broad group of relevant keywords often enough throughout the site
SEO for law firm marketing is too important to ignore. Your SEO success is a big part of what makes your business – and your lawyers – stand out and be remembered in Google search and other search engines. And a lot of SEO mistakes can be fixed with a few simple changes.
To help Google and other search engines understand who you are and what you do, you have to create content that can be crawled and indexed by search engines. This lawyer SEO focused content should be filled with keywords relevant to your locations and practice areas. The more data you can give search engines, the more users the search engines will send!
Forgetting about Bing and other search engines
Don't forget about Bing. Although it may not be as popular as Google, it's still a great search engine with some unique features. Bing has a wealth of information on topics ranging from current events to entertainment. It also has a handy image search feature that can help you find the perfect picture for your project.
Most importantly it has users. Users that are searching for your keywords. Much like your Google Search Console, be sure to set up and submit your pages to Bing Webmaster Tools as well.
As a business owner and a crafty lawyer, you should be capitalizing on any traffic opportunity you can!
The same goes for DuckDuckGo, Yahoo, and other search engines!
Not optimizing images for target keywords
Images are a critical part of your site. Without great images, you won't be able to present your company in a compelling and professional manner to Google or users. Properly formatted and properly optimized images will also help you rank well in SERPs (Search Engine Results Pages).
The goal is to create a representation of your company that can be found online. This is where SEO comes in. SEO is about making sure your site ranks high and is easily accessible on the SERPs, which means the most popular search engines like Google, Bing, etc. Best practices for SEO include:
Make sure the target keyword is in the image file name
Use relevant keywords in image descriptions
Create relevant alt attributes for each image
Use high-quality imagery with carefully selected captions
You want to optimize everywhere you can and making sure your images are filled to the brim with extra data from search engines to crawl is a great way to get extra momentum for your site!
Not creating or using relevant titles
Titles play an important role in search engine results pages (SERPs), so make sure they accurately reflect your content. For example, don't use a title like "Best Workout Apps" in your post if the content is actually about the best workout apps for runners. Using keywords as the first words in your title is a great start, but be sure to be specific, the longer tail keyword may have less search volume, but also less competition. Is it better to be on the top of a lower volume keyword, or to be on page 50 for a highly competitive one?
Not adding fresh content regularly
It's simple, the more content you have to crawl, the more keywords your site can rank for. So, creating content that is interesting and relevant to your user base will only increase the likelihood of traffic over time.
One of the biggest advantages that a lawyer can bring to his or her practice is by being proactive in his or her SEO practices. That said, there are things you can do to make your site more pleasing to visitors and thus increase the chance that they are going to come back to it again.
For example:
Use keywords that people use when they search for lawyers (e.g., "lawyers Philadelphia," "lawyer in Philadelphia," "lawyer jobs in Philadelphia" etc.)
Engage in social media posts with links to your site
Create content that is useful for your clients (i.e., cases, wills, etc.)
Create content specifically on issues such as electronic discovery, arbitration, and other legal issues related to technology that most clients will have no prior knowledge of
By constantly increasing the amount of valuable content on your site, you're constantly increasing your rank-ability.
Not using meta tags correctly.
Meta tags are a great way to improve your website's ranking on search engines, but if you don't use them correctly, they can actually hurt your ranking. The most important meta tags are the title tag, the meta description tag, and the meta keywords tag. Make sure you include your target keyword in each of these tags and make sure the content is relevant to your target keyword.
Take special care to make sure you have a great meta description as search engines will display this to searchers which will aid in motivating them to click through to your content. It's a very simple thing that MOST lawyers tend to ignore. Set yourself apart!
Creating pages with "thin content"
If you're going to spend the time to create content, might as well make it a valuable (in the eyes of search engines and users) piece.
Spend some time researching the topic and be sure to create a page with more than 350 words on it. The minimum is actually a little less, but 350 is a safe number to shoot for.
Normally we don't create an informational content piece with an absolute minimum of at least 500 words, but ancillary pages like "about us" or "contact" should have no less than 350 words on the page to avoid a thin content penalty from Google and other search engines.
Not using external links to other authoritative sites
In the world of online content, links are a crucial way to provide readers with further information on a subject. When done correctly, link building can provide an easy way for people to explore related content and give your site an authoritative boost by showing you are covering the topic fully and citing experts.
One such way to use links correctly is by providing external links to other authoritative sites. When website owners include these types of links, it can actually boost their own site's authority. This is because search engines see these links as a sign that the site owner looks for authoritative sources to build their content.
As a result, search engines may rank these websites higher in their search results pages than those that only include internal links (links to other pages on the same website).
Be very careful though, there can be too much of a good thing, and linking out too many times on a single article or on the site overall can actually have a reverse effect, dropping your rankings.
Not tracking results to see what's working and what's not
SEO is complicated. There are a variety of ways to find and rank pages on the web, which can be confusing to the novice or even the seasoned SEO professional. The biggest mistake that I see new and experienced SEOs make is not tracking results to see what's working and what's not. I know it can be hard to do, but tracking results is a must for the SEO professional or the lawyer that chooses to run campaigns on their own. In the end, you get to see what works and what doesn't work and can adjust accordingly. The only real way to know if you're on the right track is to measure your results.
Ignoring site design
Just because a site is coded in HTML and CSS doesn't mean it's optimized for search engine results. Lawyers need to make sure that their site looks good on both desktop and mobile devices, includes clear titles and metadata, and is easy to navigate. If possible, they should also consider using Google Analytics to see how users are interacting with the site.
Not using a content management system
A good content management system (CMS) can help lawyers create and manage their own website content, which can save them time and money. A good CMS can also make it easy to add new sections, pages, and posts, as well as track traffic and engagement statistics.
We build the majority of our client's sites on the WordPress CMS. Not only is it easier for
Not setting up 301 redirects
If a user visits a page on your law firm website that doesn't exist anymore (for example, if you deleted that page), they might see an error message instead of the requested page. This can frustrate visitors and damage your reputation online. To avoid this problem, set up 301 redirects so that old pages automatically switch to the corresponding new pages when a user clicks through a corresponding link. 301 redirects are a standard part of the most popular web browsers and search engines. They can also get your site penalized if Google and other search engines think you don't care enough to direct your users to the proper information.
Not following Google Webmaster Guidelines
One of the most important aspects of SEO for lawyers is to follow Google Webmaster Guidelines (GWG). These guidelines outline how you should structure your website, develop its content, and optimize its online presence to ensure a good user experience. If you don't follow GWG correctly, your site will likely rank lower in search engine results pages (SERPs). This is because Google will use a number of signals to determine how relevant your site s content is to the specific search term. If you don t follow GWG, Google will assume that your site has little value for the subject matter it covers and may decide not to include you in the results.
Poor on-page optimization
On-page optimization is one of the most important aspects of SEO. Unfortunately, many website owners don't take the time to optimize their pages correctly. As a result, they lose out on potential traffic and revenue.
One common mistake is not including enough keywords in your blog post or other content. You should aim to include 1-2% of your total word count in keywords. Another common mistake is using the same keyword over and over again. This can actually hurt your ranking, as it looks like you're trying to spam the search engines.
A third common mistake is not using titles and headings correctly. Your title should include your target keyword, and your headings should use relevant keywords as well.
Finally, make sure you're using the correct meta tags for your pages. These tags tell the search engines what your page is about, and they can help improve your ranking.
Non-Compliance with Privacy Policies
Most people are unaware of the fact that their personal information is not always protected when they visit a website. In many cases, websites do not follow their own privacy policies. A study by Carnegie Mellon University found that only 33 percent of websites comply with their own privacy policies. The study looked at the top 1,000 websites as ranked by Alexa.com.
The researchers found that only 15 percent of the websites studied actually protect users' information from being tracked. Most websites use third-party trackers to collect data about user's browsing habits. These trackers can include cookies, pixel tags, and social media widgets. The researchers also found that most websites do not provide any notification to users when their data is being tracked.
One of the main reasons for this lack of compliance is a lack of awareness on the part of website owners.
No use of citations
When you mention a citation to a lawyer, most likely they think about citing a study or case law, but when it comes to SEO, citations are a little different.
A citation in SEO is a listing on data aggregate sites that lets Google and other search engines know about your practice.
It's usually part of a local SEO campaign and should be used as "NAP's" (Name, Address, Phone Number) and be the exact same as your Google My Business profile.
Though the links that are created with this SEO tactic don't pass much "juice" they are very important in having search engines accept, index, and rank your site, especially for local search queries. Again, if you can use a Google tool for free, it could only help… so set up your Google business profile if you haven't already!
Not utilizing Google My Business
Just like Google's other free business tools (Google Search Console, and Google Analytics), not only does Google want to see you utilizing it, but it also helps with local search ranking. Particularly in the Google Map tool. If someone is in your geographical area and searches a keyword of relevance to you, having a business profile will help you show up in the listings that Google is inevitably going to show the user.
Taking up more space in the SERPs is NEVER a bad thing!
Bonus Point: Not using social media to promote the site
Lawyers are notoriously bad at digital marketing and social media, so it's no surprise that they made the top 10 list.
The problem with lawyers is that they spend a lot of time on law, but they don't spend enough time promoting themselves. So in order to get good rankings, you need to do your own social media marketing and also get other people to promote your site. If you're an attorney, you need to understand what your target market wants, and how they want to get that information. Then you need to engage on whatever platforms you feel most comfortable on, frequently.
Become top of mind when they need services like yours!
Conclusion
There are many potential SEO downfalls for lawyers or any small business when it comes to their websites. By being aware of these pitfalls and taking the necessary precautions, you can avoid them and improve your website's ranking. If you are looking for law firm SEO services or want to talk with a PBD SEO specialist about how to optimize your website for search engines, please contact our SEO service team today!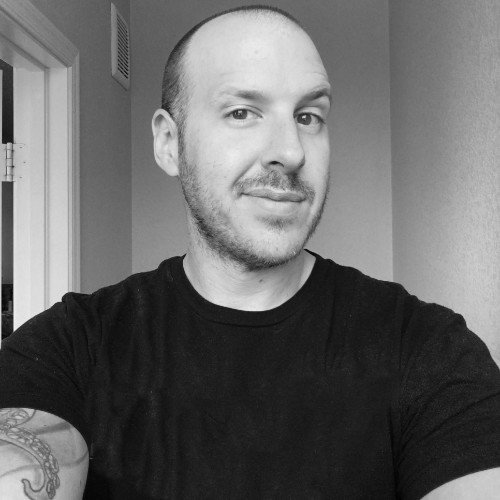 For 15+ years now Adam has helped business brand, plan, and grow.
With a background in media buying and specializing in data-driven marketing he founded the Painted Brick Digital Agency to act as your in-house marketing and advertising department.
"Cookie cutter doesn't work in a world that is constantly evolving."