If you're interested in getting your law firm's name out there, one way to do it is by hiring an agency that specializes in law firm SEO and content marketing. In this guide, we outline the tactic fundamentals of SEO for lawyers with specific tips and examples that can be easily applied to your website so that you start showing up in search results. One will get an understanding of what SEO is, learn tactical strategies for implementing it on a website, and what to look for when searching for the right firm.
UPDATED – We also wrote a guide on the "Top 18 SEO Downfalls For Lawyers" which will show you some of the pitfalls that law firms encounter when they get into their SEO journey.
What is SEO?
Search engine optimization (SEO) is the process of affecting the visibility of a website or a web page in a search engine's "natural" or un-paid ("organic") search results. In general, the earlier (or higher ranked on the search results page), and more frequently a site appears in the search results list, the more visitors it will receive from the search engine's users; these visitors can then be converted into customers. SEO may target different kinds of search, including image search, local search, video search, academic search, news search, and industry-specific vertical search engines.
Why is SEO for lawyers so important?
There are plenty of options when it comes to how you can market your law firm online. Ads, social media marketing, blogging, and video marketing are just a few. However, the one that truly makes an impact and allows you to show up on search engines is search engine optimization (SEO). Is SEO important for a law firm? The short answer is yes.
Search engine optimization (SEO) for law firms is one of the most important digital marketing strategies that your firm can follow to drive traffic to your Web site, to get found by the most relevant people, and ultimately, to increase revenue and new clients. SEO is a marketing strategy that uses a variety of techniques to achieve higher rankings in search engine results pages (SERPs). These techniques can include a combination of using keywords that people are likely to search for as well as backlinks from other websites, which is also known as link building.
Why does my law firm need an SEO optimized website?
If you are in the business of law, you are in the business of helping people. In order to help people, you need to be found by your potential clients. This is where SEO comes in. Search Engine Optimization or SEO is the process of improving the visibility of your website in search engines (like Google). It is also a process that should not be overlooked. There are many ways that SEO benefits your law firm including increased targeted traffic and higher conversion rates, which equals more clients for your firm. There are many ways that you can implement SEO for your law firm website, but the main goal is to get your law firm found by potential clients. Your law firm website will be the first interaction your potential clients have with your firm. You need to ensure that it is an outstanding website that will show your clients that you are an outstanding firm.
Why is SEO better than PPC?
Pay-per-click programs like Google Adwords are extremely popular for promoting your website or business online. By spending a fixed amount on PPC, you will get as much traffic as you can to your website. So, it's a deal, right? Well, not so fast. There are some downsides to PPC, and the biggest is that it's not 100% accurate. Not only that, but with PPC you can only pay for people who are actively searching for your product or service. While PPC is very effective, it doesn't take the place of a solid SEO strategy. SEO is the process of increasing the visibility of your website in the search engine results by having your website optimized with keywords and content that the search engine bots love. SEO is a long-term strategy, not a short-term one. You can't just throw a few keywords onto your website and expect it to rank. You need to create a website that not only appeals to humans but also to search engine bots. Once you have a good SEO campaign in place, you can start to enjoy the best benefits of SEO — increased traffic and the ability to convert those people into customers.
For most small businesses, organic strategies are the best choice because they are more affordable and provide a longer-term return on investment. However, it's important to keep in mind that organic strategies may require more time and effort than paid strategies.
Why is SEO better than social?
Recently, I had a client ask me why they should focus on search engine optimization (SEO) rather than investing in social media. While social media is what I consider to be the "sexier" part of marketing, SEO is more likely to be your long-term digital marketing strategy. Sites like Facebook and Twitter can be fantastic for marketing your business, but nothing will beat a high ranking on Google. SEO is your bread and butter of digital marketing.
SEO is a crucial part of any digital marketing strategy as it can dramatically affect how many new clients a website or blog can acquire. With a little effort, you can rank for phrases related to your law firm and attract new clients to your practice.
The SEO Basics For Law Practice Search Engine Ranking
Google My Business Setup
This is probably the first thing that any business should tackle. Signing up for Google's free GMB profile is the first step you can take in the "Local SEO" battle. It can also allow you to collect online reviews for your law firm site.
Listing your business name, address and legal services helps people find you through map searches of their area, which only adds fuel to the fire of your organic rankings.
Positive reviews also go a long way to helping SEO for attorneys. These are simple ways to persuade Google to show your listing above your competition. Reaching out to happy clients by asking them to leave a review is perfectly legal in Google's eyes and is a must if you plan on utilizing the GMB platform.
Avoid fake reviews. These can have a negative impact not only on your rankings but possibly get you removed from the GMB platform altogether.
You can also post links to the relevant content you've been creating on your site as another platform to share content you've spent the time creating for your target audience. Any way to get it found is great!
Keyword Research
By now, it's likely that you've heard that search engines love fresh content and that the more keywords you pack into your content, the better. While these two assumptions are true, they're only part of the puzzle. In order to get your law firm's website the visibility it deserves, you need to do more than just post new content and stuff it with keywords. If you want to rank higher in search engines, you need to create compelling, keyword-rich content that's tailored to your audience.
How to do your basic keyword research
Create a list of your law firm's focus areas and locations.
Head to Google and start to type the terms and variations of those terms in the search box and you will see what terms are suggested by Google that are driving organic traffic.
Take note of these alternatives as they can expand the content you can create on your site.
Content Creation
The content you publish on your website is the most important factor in any search engine query. Ensuring that you have high-quality content will improve a user's experience on your site and help contribute to an increase in incoming organic traffic; particularly if your articles are likely to fulfill potential client search intent.
Writing for your target audience is the key to gaining traffic from your content creation efforts. Blog posts answering questions that potential clients are looking for are a great start, but be sure to fully cover the topic. Prospective clients that can find the answerers they are searching for and feel comfortable with your expertise are more likely to reach out and discuss their needs with your firm.
On-Page Optimization
On-Page Optimization is the process of optimizing a single web page so that it can rank high in the search engine results pages (SERPs) for specific search terms. In other words, it is the way you structure your page and write your content to make it more likely to come up in search engine results for specific searches. This is a common term in the SEO world and is one of the first things that you should look into when optimizing your website for search engines.
Basic On-page Optimization deals with including your target keywords in the title and content of the page. Ensuring that you use sub-headings in the content helps the reader identify the different topic ideas of the article, and ensure that you've included a meta-description for Google to better understand the page content.
Though this is just a start, on-page plays a huge role in successful organic search. On-page ranking factors are the first line of Search Engine rankings. Be sure to do the basics!
Backlinks and off-page citations
Backlinks are one of the most effective ways to increase the authority of a website and increase its visibility on the search engines. The more backlinks you get, the higher your page will rank. Think of them as "votes" for the validity of your website.
Off-page citations, often a business listing on legal directories, are links from other websites, which are used to influence search engine ranking. Most of the time these are from business directories and although they are somewhat relevant websites like the Yellow Pages, they don't drive a ton of relevant traffic. They are used more in a law firm SEO strategy to prove to search engines that your firm is an actual business. So, they are important overall, but won't drive as much "juice" or "favor" as links from other quality sites.
Technical SEO
Technical SEO is a branch of SEO that is based on the implementation of SEO best practices. A technical SEO approach is based on analyzing websites from an aspect of coding, architecture, CMS, etc. These more technical aspects can be detrimental to your SEO efforts if they are not set correctly.
The first thing that you or the law firm SEO expert you work with needs to do is run a technical SEO audit of your website.
This will find all the errors that may be holding your site back from ranking well. Things like broken images, 404 (dead) pages, and improper redirects can play a substantial role in keeping your valuable content from reaching your target audience. A great piece of content is useless if no one can read it!
This is usually where we start with a new client, as we want to make sure that we know issues with domain authority or technicality before we dig into a campaign. There is a wide range of possible issues. Hundreds of factors can impact a legal professional's site, and finding those issues early will skyrocket the SEO efforts down the line.
How To Implement SEO For Law Firm Websites Yourself (The Basics)
Search engine optimization for law firm websites is an absolute must these days, as specialized law firms are fighting for every bit of client traffic they can get. But does this mean that you have to hire an SEO expert to get started? Of course not! In fact, implementing SEO for law firm websites is easier than it ever has been in the past, thanks to a number of great tools and resources.
***Please understand that SEO takes a lot of time, if you don't have the extra time to devote to learning a new skill, you may want to skip to the next section on finding an expert to help!***
When building out your legal marketing strategy, SEO should be on that list. You can certainly handle your SEO on your own, but it is time-consuming.
There are a handful of great resources for those new to SEO looking to increase their Google search traffic. One such resource is from MOZ. It's a great place to start your learning process. It covers a lot of basic info, and key terms, and is actually a pretty deep dive into SEO and how it works. It's not specific to legal SEO but SEO marketing in general.
Do your keyword research
Google autocomplete is a great way to grow a list of relevant keywords, but you can also use a free tool like Ubersuggest to put in your competitor's URL and get an idea of the keywords they are ranking for.
You can build a list of targets in your competitive niche this way.
Setup your Google Search Console
Head to Google Search Console and add your domain to the tool. This will allow you to see traffic trends, queries, and additional resources like site speed and performance. All aspects of law firm SEO that matter. As a bonus, you can set up your Google Analytics as well which will give you more insight into where traffic is coming from. Knowing things like inbound traffic and bounce rate can help you optimize pages and content at a later date.
Create quality content for your site
After doing some keyword research, you could have some good content ideas to help with your firm's search engine optimization. Content is a major factor in SEO and driving traffic. Your legal practice needs to be an asset to your target audience.
Answering questions that people are searching for is the best way to drive clicks to your site and increase your keyword rankings.
When just starting out, it's more realistic to focus on long tail keywords with a lower search volume. There is less competition at those levels and gives you more of a chance to actually rank. There are many advanced keyword strategies, but the long tail keyword option is one of the simplest and most effective. Be sure to add it to your online marketing strategy.
Claim your business profiles
There are plenty of law related business listing sites out there that you can find with a quick Google search. Be sure to specify your legal niche when at all possible. Listing your legal specialty will help clients looking for a particular service understand what you're offering.
Don't forget the basics like Yelp, LinkedIn business profiles, or the yellow pages. These sites provide another backlink to your site and the potential for a better search result. Don't neglect them!
Reach out to relevant sites to gain links to your content
There are two ways to utilize this. One is to ask relevant pages and sites to link back to your resource, while the other is guest posting. Offering content to relevant sites to help them increase their SEO while providing a link back to your informative content. Avoid duplicate content between sites when you are creating new blog articles. The more powerful and relevant the site the more "link juice" your site will receive. Increasing your search engine listings and overall traffic. Also, this is considered "White Hat" and legal in the eyes of Google as long as it's not abused.
How To Find And Hire A Law Firm SEO Company
SEO is a rewarding but time-intensive task. However, if you don't have time to learn a new discipline or simply don't feel like it, let us help you set up your SEO so that you can focus on practicing law and what excites you most about your profession. Hiring someone to do it for you can be a good investment. Here are some things to keep in mind when looking for an SEO professional to help enhance your law firm website:
Why do you need a law firm SEO expert?
You shouldn't struggle with your website just because you're not a tech genius. Hiring an SEO expert can help you get more organic traffic to your website by improving your website's SEO ranking and boosting your organic traffic. As a law firm, you should hire an SEO expert to help you with your SEO and get more clients. You might be thinking: "Why should we hire an SEO expert to help us with our website when we can do it all by ourselves?" Well, there are a lot of reasons, actually.
How to find a law firm SEO specialist.
As a prospective client, your law firm needs to be able to have a top notch website that has solid SEO elements in place in order to be found on the internet. So, where do you find a good SEO expert in order to boost your website traffic? There are a few things to look for in an SEO expert that will help you determine if they are the right fit for you.
Has the SEO expert or marketing agency done any SEO work for law firms or legal service in the past?
How long has the SEO expert been in the business?
What are some of their SEO service strategies?
What kind of results do they get for their clients?
How to hire a law firm SEO expert?
This is a tricky part. Most top SEO providers don't have time to work on their own sites. It sounds counterintuitive, but when working with actual clients, their time is best spent on the client's websites and not their own.
Look for companies that have a list of other positive client reviews from law firms.
Ask for referrals from partners in your area.
Look for SEOs that do have some legal content on their site.
This is the best way to start the search for the right attorney SEO provider.
What budget should you have set aside for an SEO expert?
Good SEO is not cheap, but cheap SEO is not always bad.
It really comes down to the amount of work, and time to ROI you want to see.
If you're only paying a few $100 a month for content and content management, then it might be a slow growth process.
However, if you have $1000-$3000 or more to put towards your law firm marketing, you should be able to see a much more progressive return on your investment as things like links building, internal links, citations, and other aspects of SEO will be worked on as well. A law firm SEO provider should be able to give you a few options based on your budget, rankings, and needs to help you get to the next level in a timely manner.
What should you expect from your law firm SEO services?
It's an unfortunate reality that law firms are still lagging behind in their digital marketing strategies. This is largely due to the fact that law firms are usually known to be very slow in adapting to change. However, the fact is that law firms need to step up their game in order to stay relevant in today's digital world. If you own a law firm and you're still not convinced that hiring an SEO expert is a necessity, here are some compelling reasons why you should hire one.
Working with a lawyer SEO expert can be confusing. There is a lot of information out there about what SEO is and how it can benefit your law firm. A good SEO expert will communicate with your law firm on a regular basis. You want to make sure you have shared goals so that you can see if they are working toward the same end. You want to make sure that your SEO expert is always thinking about your law firm's goals and how SEO can help accomplish those goals. Staying within your budget is also a concern to keep aware of, project creep can become a problem if you begin to ask for too many extras outside the scope of the project.
What should you expect from your SEO expert? Expect an honest assessment of your law firm's online marketing and a well-researched, strategic plan to improve it. Expect your SEO expert to be there when you need them and to be able to communicate with you well. Expect to be happy with the results your law firm gets from working with an SEO expert.
Things to look out for when it comes to SEO services and Marketing
There are a few things to keep an eye out for when working with a law firm marketing company. Especially when it comes to SEO.
Don't work with anyone who "guarantees" rankings. This is a big red flag. SEOs don't own Google. Most of the time, something shady is going on in the background to get those rankings they've promised. In some cases, they will convince you that the rankings they are getting are helping, but they are for terms that really don't matter to your law firm. Be aware that ranking guarantees are not a real thing. Don't let them put your site in harm's way.
Make sure that you are paying for and receiving SEO. Some sneaky legal marketing companies will put a portion of your budget towards PPC (Google Ad / Paid Search) to boost their numbers and make them look better than they are. This doesn't hurt for the time being, but once they turn off the traffic, you may see a substantial drop in your traffic and conversion optimization.
You don't have to hire a law firm SEO agency, but you will need to consult with a professional.
If nothing else, find someone who knows SEO practices and pick their brain. Find their email address, reach out looking for insight and you may either find some answers to help your law firm marketing, or you may find a partner you like and trust to help you with your law firm SEO efforts.
SEO For Law Firm Websites Conclusion
My hope is that this blog post has helped you decide whether to hire a law firm SEO expert to help with your website. You don't have to hire but if you don't have the time, an expert may prove to be the best solution for your business. As I outline in this blog post, it can often be easy for law firms to fall behind on their website optimization as some firms fall behind, and they never catch up to their competition. To learn more about our SEO services and our experts in general, get in touch, we're always available to talk about our offerings and how we can help your marketing efforts. To learn more about SEO for law firm websites or our SEO services in general, book some time to chat with one of our experts by visiting here.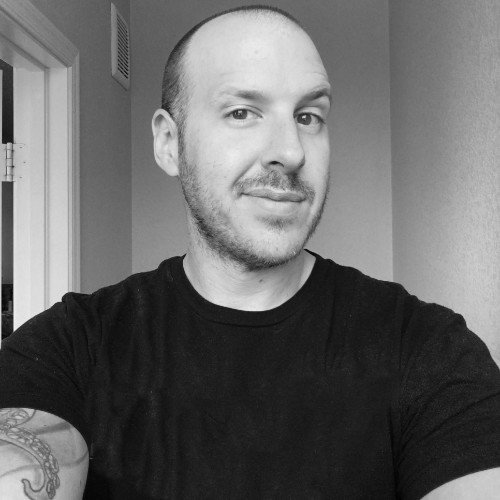 For 15+ years now Adam has helped business brand, plan, and grow.
With a background in media buying and specializing in data-driven marketing he founded the Painted Brick Digital Agency to act as your in-house marketing and advertising department.
"Cookie cutter doesn't work in a world that is constantly evolving."