It's the middle of the year and many small businesses are still trying to figure out their digital marketing strategies. The fact that there are so many things to explore and learn about online marketing, SEO strategy, and website design is exciting and a good thing.  But, it can also be overwhelming and confusing when you don't know where to start.  That's where we come in. Whether you're starting a fresh SEO campaign, or looking to spruce up some content in the hopes of supercharging your Search Engine Rankings, there is more than one common SEO mistake you want to avoid.
As the web continues to evolve, so does search engine optimization. We've compiled a list of five of the top SEO mistakes outside your typical SEO audit that will keep your search volume low and your potential customers elusive.
Mistake No.1 – Not Utilizing Your Title, URL, And H1 Correctly
Most folks don't think about this SEO tactic, but there is a great way to slip a few extra and relevant keywords in your post without stuffing in variations on your search query awkwardly. You can optimize your URL for the main term and your Title Tags and H1 for supporting terms (along with the main term). Not only are you hitting multiple ranking factors at the same time, but it also gives you a little extra punch with keyword relevancy and coverage.
To do keyword research for this, take a look at the suggested search terms when you type in your main keyword. This will give you an idea of what terms Google sees as "similar". You can mix and match these to help widen the possible terms that the page can rank for. By looking first, you'll save yourself the cleanup of trying to optimize for generic keywords, or worse, the wrong keyword (as far as Google is concerned).
So, don't let the URL, Page Title Tag, and H1 be the same… and for good measure, optimize your meta description while you're at it!
Mistake No.2 – Thin Content On Your Post
The days of slapping a couple of hundred words on a page to cover a relevant keyword are gone. Yet we see it all the time. There are ways to use lightly optimized content, but if you're under 300 words (our rule of thumb), you're doing more harm than good.
If you're going to take the time to create content, make sure it's fully fleshed out, high-quality content that is a joy for your audience to ready. It's not just about the keywords or the length, it's about the depth of the content you're creating so that it can actually engage users and keep them coming back. The days of keyword stuffing are long gone, too many updates have come and gone.
If you can't write content that keeps your target audience entertained, the random passerby is going to send your bounce rate through the roof in your Google Analytics account.
Mistake No.3 – Killing Your Site With Duplicate Content
We see this one all the time… Folks creating content around a topic and double, triple, and quadruple covering the same info (in Google's eyes) even though they think they are choosing different keywords. Take a second to Google the keyword your targeting and see if Google suggests the main term you're trying to support (or something close). If it does, then it sees those two keywords as interchangeable and your target keyword is just going to create an issue for you.
If you have old content that is cannibalizing other content, be sure to either consolidate or delete the less valuable piece (based on impressions and clicks), and then 301 the old page to the stronger, or consolidated page.
This brings us to our next mistake.
Mistake No. 4 – Not Cleaning Up 404's From Irrelevant Content
We've all been there, you update a page, or optimize it a bit and decide the URL slug could use some sprucing up. This constant tweaking has become a pretty common practice these days.
Then a few months later, you wonder why your bounce rate has increased in Google Analytics and some of your search positions have started to drop for the relevant keyword on that page.
For some, this might an advanced search engine optimization tip that is too "technical SEO", but it's one that you have to pay attention to as it will slowly creep up on you and when it finally hits, will be a big headache.
We've learned a lot about "future-focused" SEO over the years and one of the big insights about search engine behavior we've found is that they HATE 404's. (So much so that it's a tested and confirmed ranking factor!)
404, or dead pages, take away from the user experience, they anger the average user, and the one that takes the brunt of that is the search engine.
One of the worst things a search engine can do is to send its users to some mediocre content that has them bouncing back for a new solution… but the absolute worst is to send them to a piece of quality content that doesn't exist anymore.
Enough broken link 404's on a site and your SEO marketing performance will see a serious drop in SERP traffic.
They can happen innocently enough while thinking of the user and trying to create a piece of awesome content for them, or maybe with a website update.
Just be sure that you're keeping an eye on your Google Search Console (including your XML sitemap) or any other tracking software you might use to ensure that a creeping number of 404's doesn't create a bad user experience and drop in your essential metrics.
Mistake No. 5 – Not Utilizing Schema For SEO
This one gets chalked up to "if everyone else is doing it…" you now have to. You can spend a ton of time optimizing your content strategy but if you're not utilizing schema shortcode and your competitors are, you're wasting time on low relevancy SEO efforts.
Think of Schema as the "cliff notes" of the page you're working on. It gives search engines an overview of what, who, when, and why which will help them better serve the user's search intent… and in turn, increase your search visibility.
It's something that takes only a few minutes, doesn't affect the user experience, and can definitely set you apart from sites that aren't using it. (Though most good SEO's are…)
Heck, we've even found you a cheat sheet of your own to start with. You can find a bunch of common schemas you can adapt for your page and possibly give your search rankings a little edge over your competition.
In Conclusion
We didn't dive into things like backlink strategies, anchor text, or image alt text that can help your organic traffic if done right or sink your content marketing efforts if done incorrectly.
The reality that every SEO expert knows is that there is no such thing as the "biggest SEO mistake", well outside of not putting your target keyword on the page, but in fact, it's small grains of sand that add up to full SEO optimization. Page by Page.
As a business or website owner, your SEO success does not hinge on one blog post or one long tail keyword. It hinges on clear SEO goals that include real link building, diligent keyword research, and a technically sound website. Keep the basics straight and honest and you'll keep Google's crawlers coming back again and again.
The mistakes above are both advance, and common. Avoid those top SEO mistakes and you'll be light years ahead of a large portion of the internet.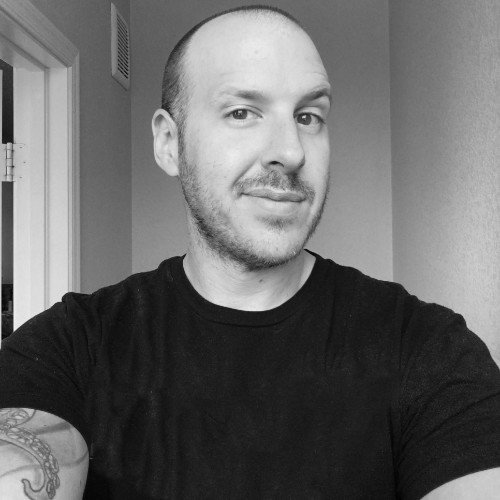 For 15+ years now Adam has helped business brand, plan, and grow.
With a background in media buying and specializing in data-driven marketing he founded the Painted Brick Digital Agency to act as your in-house marketing and advertising department.
"Cookie cutter doesn't work in a world that is constantly evolving."