Technical SEO Guide for Law Firms: Ensuring Your Website is Search-Friendly
Technical SEO refers to behind-the-scenes optimization of a website's code, speed, and infrastructure to improve crawling, indexing, and ranking in search engines. For law firms, proper implementation of technical SEO best practices lays the foundation for SEO success by enhancing the quality and findability of your website. This in-depth guide will explore key technical factors vital for law firm SEO.
Why Technical SEO Matters for Law Firms
Strong technical SEO for lawyers improves the ability of search engines like Google to efficiently crawl, index, and understand your law firm's website content. It enhances your site's quality and authority signals in Google's eyes. Without proper technical optimization, your content will struggle to rank – regardless of its quality and relevance to searcher intent.
Specific technical SEO problems like slow page speeds, crawling errors, duplicate content issues, and poor internal linking can directly prevent your law firm website pages from ranking well. By optimizing these technical factors, you allow search engines to better digest your content and determine its relevance for serving users.
Technical SEO is the foundation upon which your overall SEO strategy is built. Before focusing on content marketing, link building, and local SEO, it's vital to optimize the experience search engines have when crawling your site. The technical health of your website impacts your ability to rank for any keywords targeting prospective clients.
Technical SEO For Law Firms FAQ's
Q: What is technical SEO?
A: Technical SEO refers to the process of optimizing a website for the crawling and indexing phase of search engine optimization. It involves website speed, mobile-friendliness, site structure, and URL structure. It does not include the law firm marketing aspects like keyword research or link-building of an SEO service. It is something that can be a huge weight holding your legal service site down if it is ignored.
Q: How can technical SEO benefit law firms?
A: Technical SEO can benefit law firms by improving their website's visibility in search engine results pages (SERPs). By optimizing technical elements such as website speed and mobile-friendliness, law firms can attract more organic traffic and potential clients to their website.
Q: Why is SEO important for law firms?
A: SEO is important for law firms because it helps them increase their online visibility and attract more potential clients. By optimizing their website for relevant search queries, law firms can rank higher in search engine results and reach their target audience more effectively.
Q: What are some key SEO ranking factors for law firms?
A: Some key SEO ranking factors for law firms include website relevance, backlinks, mobile-friendliness, website speed, and user experience. These factors influence how search engines perceive and rank law firm websites in search results.
Q: How can lawyers improve their local SEO?
A: Lawyers can improve their local SEO by optimizing their Google My Business listing, targeting local keywords, obtaining local backlinks, managing online reviews and ratings, and creating locally-focused content.
Q: What is the role of digital marketing in law firm SEO?
A: Digital marketing plays a crucial role in law firm SEO. It involves various strategies such as search engine optimization, content marketing, social media marketing, email marketing, and pay-per-click advertising. These strategies help law firms reach their target audience and promote their services effectively.
Q: How can law firms create a successful SEO campaign?
A: Law firms can create a successful SEO campaign by conducting keyword research, optimizing their website for relevant keywords, creating high-quality and engaging content, obtaining quality backlinks, improving website speed and user experience, and monitoring and analyzing campaign performance.
Q: Is it necessary for law firms to hire an SEO agency?
A: Hiring an SEO agency can be beneficial for law firms, especially those without dedicated in-house SEO expertise. An SEO agency can provide specialized knowledge and resources to help law firms optimize their website and improve their online visibility.
Q: What are some effective marketing strategies for law firms?
A: Some effective marketing strategies for law firms include content marketing, social media marketing, email marketing, video marketing, search engine optimization, pay-per-click advertising, and online reputation management. These strategies help law firms attract and retain clients.
Q: How long does it take to see SEO results for law firms?
A: The timeframe to see SEO results for law firms can vary depending on various factors such as competition, website age, and the extent of optimization efforts. Generally, it can take several months to see noticeable improvements in search rankings and organic traffic.
Critical Technical SEO Factors for Law Firm Websites
Here are some of the most important technical SEO factors law firms must optimize:
Site Architecture and Internal Linking
How the pages on your website are structured and connected together via internal links signals to search engines the importance of different pages and content.
Use a logical, hierarchical structure with clear navigation. Avoid excessive nesting of pages.
Link to important pages like practice area overview and attorney bio pages from menu headers and footers.
Cross-link related pages together using relevant anchor text phrases.
Don't use excessive pagination – keep content as consolidated as possible.
Page Speed and Performance
The faster your site loads, the better search engines can crawl it, and the higher quality it signals.
Enable caching, compression, and other optimizations via plugins.
Minify CSS, JavaScript, and HTML files.
Optimize images to reduce file sizes, we recommend converging to WebP format as well.
Eliminate render-blocking JavaScript.
Limit redirects.
Upgrade to more powerful web hosting if needed.
Mobile Optimization
With more searches happening on phones, a mobile-friendly and responsive site is essential.
Use a responsive design and test across devices.
Size tap targets appropriately for larger fingers.
Avoid interstitials and pop-ups.
Optimize for mobile page speed.
URL Structure
Search engines pay attention to URL structure as an indexing factor.
Use hyphens to separate words.
Avoid excessive dynamic parameters and session IDs.
Where possible, include keywords in a logical, human-readable structure.
Eliminate Duplicate Content
Duplicate or thin content spreads PageRank authority across multiple versions of similar pages, diluting the strength that could go to one target page.
Consolidate similar content using canonical tags.
Avoid duplicate data and text across practice area pages – link out to unique content assets instead.
If you have multiple regional pages with similar content, use hreflang tags.
Xml Sitemaps
Sitemaps outline all the pages on your site for search engines to crawl and index.
Generate and submit xml sitemaps including all site pages, posts, and media assets.
Split into sitemap index file and separate sitemap files for pages and images/video.
Update and resubmit sitemaps whenever site content is added or changed.
Page Titles and Meta Data
Page titles and meta descriptions summarize page content and improve click-through from search results.
Include important, relevant keywords in titles – these are critical for ranking.
Meta descriptions should provide a user-friendly description of the page.
Limit title length to ~60 characters and meta description length to 155-160 characters.
Proper On-Page SEO Optimization
How content is formatted and tagged on-page impacts crawling and relevance signals.
Use H1, H2 headers to structure content logically.
Apply bold and italics markup only when semantically appropriate.
Include keywords and phrases in the page content, paragraphs, and image alt text.
Ensure proper use of nofollow, sponsored, and UGC tags.
Technical SEO Checklist for Law Firms
Here is a comprehensive technical SEO checklist covering the key factors law firm websites need to address:
Site Architecture
Pages organized in a logical hierarchy
Global site navigation linking to top-level pages
Related practice area pages cross-linked
Page Speed
Leverage browser caching enabled
GZIP compression enabled
Images optimized
Minified HTML/CSS/JavaScript
Render-blocking JS eliminated
Mobile Optimization
Responsive design across devices
Viewport meta tag
Tap targets minimum 44px x 44px
URLs
User-friendly, hyphen-separated URLs
Avoid unnecessary parameters
Duplicate Content
Consolidate duplicate or thin affiliate location pages
Use canonical tags as needed
Sitemaps
XML sitemap listing all pages
Separate image and video sitemaps
Submit sitemaps to Google Search Console
Metadata
Unique title tags with target keywords
Meta descriptions provide page summary
On-page
Proper header structure H1, H2
Includes target keywords naturally
Appropriate formatting elements and tags
Advanced Technical SEO Factors
Beyond the basics, some additional advanced technical SEO factors provide further opportunities to enhance your law firm's search presence:
Site Security
Hackers can target law firm websites containing sensitive information, so security is critical.
Use SSL encryption and enable HTTPS across your site.
Leverage a web application firewall and DDoS protection.
Keep WordPress and plugins updated. Disable unused extensions.
Implement tactics like reCAPTCHA to prevent bots.
Indexing API
Google's Indexing API allows you to directly notify Google of new or updated website content to speed up indexing.
Structured Data
Markup your pages with schema.org structured data to add additional semantics. Useful for practicing areas, legal addresses, and more.
Crawling and Rendering
Inspect how Googlebot sees your pages using the URL Inspection and Live Test tools. Identify any blocking issues.
Core Web Vitals
Google is pushing for sites meeting page experience metrics including LCP, FID, and CLS – optimize accordingly.
Technical SEO Audits
Run periodic technical SEO audits looking for errors, duplicate content, speed, and other issues impacting organic search visibility.
Technical SEO Tools for Law Firms
Here are some essential technical SEO tools and platforms law firm SEOs should leverage:
Google Search Console – Key for inspecting indexing status, crawl errors, duplicate content issues, and page speed insights.
Screaming Frog – On-site crawler allowing in-depth technical SEO audits revealing optimize opportunities.
Google PageSpeed Insights – Quickly analyze page load speed on mobile and desktop.
Pingdom Website Speed Test – Provides page load timing breakdowns and performance checks.
Google Mobile-Friendly Test – Test how easily a Googlebot can crawl your pages.
XML Sitemaps Generator – Easily create and manage xml sitemaps for your law firm's website.
Yoast SEO – Popular WordPress SEO plugin adding metadata optimizations.
Google Lighthouse – Use to audit for PWA, performance, accessibility, SEO, and best practices.
Google Analytics – Review behavior flow reports to identify site architecture issues.
Keywords Everywhere – A browser extension for keyword research and tracking SEO impact.
Optimizing Technical SEO is Continuous
Remember that technical SEO is not a one-and-done effort. It requires continuous monitoring and refinement over time as your law firm's website evolves. Set reminders to re-audit your technical SEO status every 3-6 months.
Stay on top of best practices as Google's algorithms change. For example, page experience signals like Core Web Vitals are a recent focus area.
Treat your law firm's technical SEO as an ongoing exercise, not a project to check off. Proper implementation of technical best practices improves the crawlability, indexing, and ranking capabilities for the rest of your SEO strategy.
Key Takeaways
Technical SEO establishes the foundation required for your law firm's website to rank well in organic search.
Critical technical factors include site architecture, page speed, mobile optimization, URL structure, duplicate content prevention, sitemaps, metadata, and on-page optimization.
Continuously monitor your website using tools like Search Console, Screaming Frog, and Lighthouse to catch technical issues impacting SEO.
Technical SEO for law firms requires ongoing audits and optimization – it's not a one-time effort.
Before diving into content and link building, ensure your law firm website is technically optimized to enhance organic search visibility.
Strong technical SEO improves the crawlability, indexing, and ranking capabilities of a law firm website. Use this comprehensive guide to inspect your site's technical health and address any issues negatively impacting performance. Optimize these key factors to establish a solid technical foundation for SEO success.
If you'd like help with your Technical SEO efforts, reach out to book a consultation today!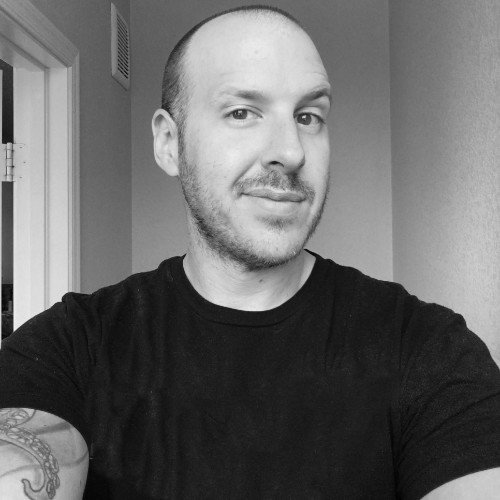 For 15+ years now Adam has helped business brand, plan, and grow.
With a background in media buying and specializing in data-driven marketing he founded the Painted Brick Digital Agency to act as your in-house marketing and advertising department.
"Cookie cutter doesn't work in a world that is constantly evolving."