We can proudly say that we are a Scottsdale SEO Company!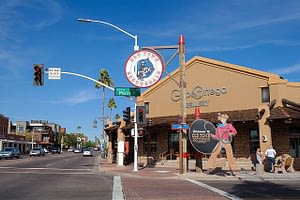 Our home office is located just off the 101 N. and Frank Lloyd Wright Boulevard, only a minute from the highway. So, maybe we should say we're a North Scottsdale SEO company…
Being based in Scottsdale has its advantages! Amazing weather most of the year. Friendly adventurous folks seem to be everywhere in our little corner of the world and our company enjoys the notoriety of being in what someone once called "The West's Most Western Town".
We don't wear cowboy hats or boots to do SEO, but we occasionally dress up when clients are coming into the office… jokes.
Some of the advantages of working with a local Scottsdale SEO Company.
We know the market. Plain and simple.
You may think that it really doesn't matter because "we're talking about the Internet and it's everywhere…" but you might want to think twice about that.
Living and working in Scottsdale gives us an advantage when it comes to local events, insights, language, and more. These can all be excellent factors to help your company gain a boost over your competition in ranking for search engines.
Google, Bing, Yahoo and the rest are all looking for the most relevant content they can provide to any given search query, and if your site or content offers local insight over a mega-omnipresent-corporation (your competitor), you'll get a nice little "bump" in search results. Especially if it makes your content more engaging!
A little background on Scottsdale if you don't happen to live in the area.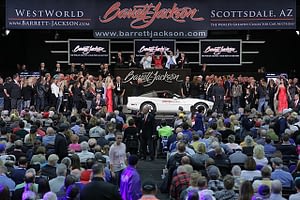 Scottsdale is located in Maricopa County and part of the greater Phoenix Area. It is only 31 miles long and 11.4 miles wide but includes 7 exits off the 101.
Just about anything you could ever want, sans a ski resort, resides within its borders. Though that's only 2.5 hours away in Flagstaff.
We Love Scottsdale Business!
Scottsdale has a vibrant nightlife and a bustling small business community. It is also home to companies like Dillion Precision and AXON, and events like Barrett-Jackson and the Waste Management Open.
Known for its luxury cars and expensive dining, Scottsdale is a playground of the well to do most of the year. If you have a specialized service or luxury business, it's definitely a location you want to target with your SEO efforts.
Working With Painted Brick Digital's SEO Team.
Although we consider Scottsdale the best place to live, we take our clients needs sWe take every client ranking seriously. It could mean the difference between being profitable and being another business statistic.
Be SEO Business Services Selective.
That's also the same reason we're selective of the clients we work with. Some agencies will work with anyone that shows interest. We prefer to only work with clients we KNOW we can drive a return for. As a premier Scottsdale SEO Company, we demand just as much from ourselves as our clients do from their results.
Your Website Matters Online! (To Google And Us!)
Industry overlap is not an option. We only take on 1 of each type of client/website in any given geographic location. That means, if you're a plastic surgeon in Scottsdale, you're the ONLY plastic surgeon we are working with, within Scottsdale.
Our SEO Audit takes days (and sometimes weeks if the client demands such attention with a monster site). Afterward, our team will share the keyword strategy, competitor analysis and plan of attack for your particular SEO program.
No Cookie-Cutter rinse and repeat here. Custom-tailored programs per each SEO client is how we do things. It's how everyone should do things!
We hope you reach out to us if you are looking for a Scottsdale SEO. See if we would make a good fit for your business. Get the ball (and Google traffic) rolling today!
Get your website in order…