Your Scottsdale Digital Marketing Agency
The digital marketing landscape is changing, and every business should be thinking about how they can help their website maintain an edge over their competitors.
Painted Brick Digital is an award-winning
PBD specializes in Web Development, SEO, social media, content marketing, and video marketing. We're not just another advertising agency, our team of veteran digital marketers has provided complete, branding, public relations, advertising, social media management, and just about every other digital marketing service solution you can think of, to companies in Scottsdale and surrounding areas since the company was founded in 2013. Just check out some of our reviews!
We understand all of the components that go into a successful campaign and we can help you get your brand name out there by utilizing all of the new technologies available. As you can see, we're way above an average review score on multiple review sites.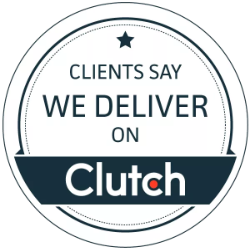 Our Scottsdale
Services Get Results Over Other Firms
We offer many different services including, but not limited to Content Marketing Copywriting, Guest Blogging Services, and Research for Web content articles.
Creativity and syndication are huge components for SEO or digital marketing campaigns that move the needle for our clients.
Today it isn't enough to work with just any digital marketing firm; you want to ensure that you partner with a company that will not only take the time to listen to your business goals and message but also focus on driving the desired results. Of all the Scottsdale Digital Marketing Agencies, PBD is an unparalleled agency in Phoenix, Arizona that specializes in providing quality services from start to finish for businesses of all sizes.
Scottsdale Digital Marketing Company provides social media outreach, organic search optimization, and paid advertising solutions to help with business growth.
Our quality standards follow the highest quality levels and we will go the extra mile to ensure that your digital marketing is a success.
Not All Digital Marketing Agencies Are Created Equal!
If you're looking for an advertising agency that is client focused and creates a custom digital marketing strategy depending on what YOUR project needs, look no further. From small business to enterprise clients, each marketing campaign varies. Putting everyone into only a few "options" never made sense to us, so we went the opposite route.
Each client, from local business to multinational conglomerates, gets its own custom digital strategy. Your marketing efforts are different from those of your competitors, large and small. It's one thing to learn from their approach, but another to copy them flat out. Each online presence is different, so why try to be the same?
Content marketing has never been more powerful. Content creation and syndication are huge components for SEO or digital marketing campaigns. Content research is done by our team to ensure articles get ranked better on Google, which allows you to grow your business organically.
At PBD, we offer content marketing strategies that will help you grow your business. Whether you're looking for help with what to write, or you want the responsibility taken off your hands completely, we have you covered.
We offer many different services including, but not limited to Content Marketing Copywriting, Guest Blogging Services, and Research for Web content articles.
Creativity and syndication are huge components for SEO or digital marketing campaigns that move the needle for our clients.
Search Engine Optimization
Painted Brick Digital is a Scottsdale digital marketing agency, unlike any other agencies, providing search engine optimization (SEO) to clients since 2013. Our team of SEO experts helps businesses rank on the first page of Google and other search engines. We use white-hat SEO strategies and the latest SEO tools to make sure your business is set up for online success. Our SEO services include On-page SEO, Off-page SEO, technical SEO, keyword research, local SEO, link building, and social media marketing.
SEO rankings are a measure of how well your website is performing in search engine results. Search engines use this data to inform their algorithms about which sites should be ranked higher and lower, and which ones should be removed entirely.
Types of SEO Working Right Now
Long-form content is content that offers a lot of information and/or great depth of information on a given topic. The minimum length should range anywhere between 700 and 2,000 words. Sometimes long-form content is gated, meaning that the audience must submit personal information before being able to access it.
Featured Snippets
The most common forms of featured snippets are those that appear as a result of the user performing a search query. These snippets will show up on Google's SERPs, and they should be around 200-400 words in order to capture users' attention.
Affordable SEO
We offer the most affordable SEO Services for our clients who are looking to get results. Our company offers a variety of advertising and marketing services, including local, national, eCommerce, and white-hat SEO solutions that help your business achieve online success.
Our Reputation
Our reputation has been recognized as one of the best in Scottsdale through awards given by reputable organizations such as Clutch, UpCity, Clickminded, and Expertise.
PPC Ads
PPC ads are advertisements that appear on search engine results pages. They offer advertisers the opportunity to target specific audiences and generate revenue through the placement of advertisements.
Besides, your internet marketing agency in Scottsdale, aka PBD, can help you with PPC Ads to ensure that you reach the right customers. We'll want to sit down one-to-one with your company and find out who is ideal for it before implementing marketing messaging.
Website design, or Web Design for short, is the process of planning, developing, and implementing a website or web application. It comprises many aspects of communication design that are often grouped into graphic design and interactive design.
PBD is a Scottsdale Digital Marketing Agency that is a top web design company that helps companies develop stunning websites and get them ready for the market. With our team's experience, we know what it takes to achieve your goals and make sure you're getting results.
Not only do we have an expert team of designers who can create anything you need, but also a web design process that will help generate new customers on-demand with every visit to your site or blog post. Let's get YOUR site built!
Online Reputation Firm
Online reputation is the online perception of an individual or company. Also known as branding, it's how people view your online identity and can be measured by their response to what you say and do on social media, blog posts, and other online forums.
Not only will you be able to promote your brand, but when it comes to negative listings on Google, remember that there is a way out. This can attract new customers and keep the ones already in your grasp.
There are also a variety of ways for individuals or companies to get an idea about how they are doing online these days. You can check up on their health now by using websites like Upworthy and Buzzfeed which offer interactive content that's not too long-winded or complicated.
Workshop & Services
Brand Workshop & Strategy Services is a digital marketing agency that specializes in developing and executing brand strategies, as well as creating digital content.
Brand workshops are an effective way to increase brand awareness. They can also help you fully utilize social media and position your brand at the top of search engine results pages. Scottsdale digital marketing services will provide a variety of campaigns, which include content creation, website design, SEO optimization, video production, and more.
Social media is a term used to describe the various methods of interacting with other people through electronic means. Social media can include texts, photos, videos, and social networking websites like Facebook or Instagram.
It's become an invaluable tool for most business these days. But even more important is finding the right influencers to help spread your message… we've got you covered with our access to over 35 million influencers across TikTok, Youtube, Instagram, and more!