We are thrilled to announce that our agency has been honored with the prestigious title of the Best Facebook Ad Agency in Arizona for 2023!
Unparalleled Expertise in Facebook Advertising:
At Painted Brick Digital, we have always believed in the power of social media platforms to revolutionize marketing strategies. As digital landscapes continue to evolve, Facebook remains a dominant force in the realm of social media advertising. With our extensive experience, industry insights, and cutting-edge techniques, we have harnessed the true potential of Facebook ads to help businesses achieve their goals and drive remarkable results.
Creative and Targeted Ad Campaigns:
One of the key factors that set us apart from the competition is our ability to create highly creative and targeted Facebook ad campaigns. We understand that each business is unique, and cookie-cutter approaches simply won't yield the desired results. Our team of skilled professionals takes the time to understand your brand, your audience, and your goals, enabling us to craft tailored campaigns that captivate and convert.
Unrivaled Strategic Approach:
In the ever-changing world of Facebook advertising, staying ahead of the curve is essential. We pride ourselves on our dynamic and innovative approach to crafting winning strategies. Our team stays up to date with the latest trends, algorithms, and best practices, ensuring that our clients benefit from the most effective and efficient campaigns possible. From audience segmentation and A/B testing to ad optimization and performance tracking, we leave no stone unturned in our pursuit of success.
Transparent Communication and Collaboration:
We firmly believe that open and transparent communication is the foundation of a successful partnership. Throughout our journey with clients, we maintain a constant line of communication, keeping them informed and involved every step of the way. Collaboration is at the heart of our approach, as we work hand-in-hand with businesses to understand their unique needs, answer their questions, and provide data-driven insights that drive growth and maximize returns on their advertising investments.
Exceptional Results and Client Success Stories:
Our victory as the Best Facebook Ad Agency in Arizona for 2023 is a testament to the remarkable results we have achieved for our clients. We have had the privilege of working with businesses from various industries, helping them achieve their advertising goals and exceed their expectations. Whether it's increasing brand awareness, driving website traffic, generating leads, or boosting conversions, our success stories speak volumes about our ability to deliver tangible and measurable results.
Looking Towards the Future:
As we celebrate this incredible achievement, we are even more motivated to continue pushing boundaries and elevating the standards of Facebook advertising. Our focus remains on helping businesses thrive in the digital age by harnessing the immense power of Facebook ads. We are committed to staying at the forefront of emerging trends, technologies, and strategies, ensuring that our clients consistently receive the highest level of service and exceptional results.
Being recognized as the Best Facebook Ad Agency in Arizona for 2023 is a true honor, and it reinforces our commitment to delivering excellence in every campaign we undertake. We are grateful to our clients for placing their trust in us and to our dedicated team for their unwavering efforts and expertise. As we embark on this new chapter, we are excited to continue driving success, transforming businesses, and making a lasting impact in the world of Facebook advertising.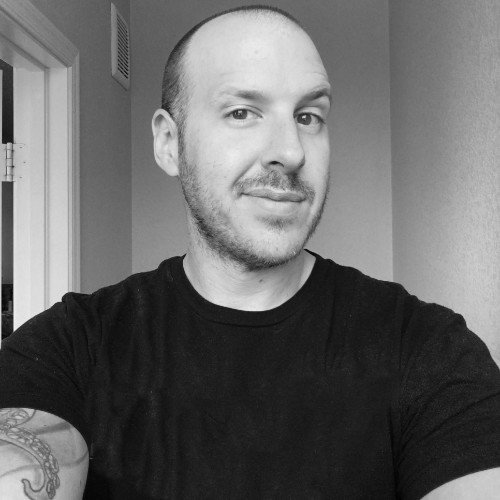 For 15+ years now Adam has helped business brand, plan, and grow.
With a background in media buying and specializing in data-driven marketing he founded the Painted Brick Digital Agency to act as your in-house marketing and advertising department.
"Cookie cutter doesn't work in a world that is constantly evolving."