The Latest Google Core Update Creates New SEO Opportunities for Ecommerce Sites (Q4 of 2023 and Beyond)
The most recent Google core updates rolled out in 2023, have shaken up search rankings in a way that provides major new SEO opportunities for ecommerce websites. Previously, affiliate sites and "content farms" had an advantage when ranking for product and conversion keywords. However, this update seems to have negatively impacted sites that produce low-quality, templated content. As a result, there is now more room at the top of search results for authoritative, brand-driven ecommerce sites.
For many e-commerce brands, SEO has often been an afterthought. Focus has been placed on the product, site design, paid ads, and driving social media engagement. But with this latest algorithm shakeups, brands that have not invested in SEO should move it to the top of their priority list. Now is the time to strike while the iron is hot and claim the high-ranking spots that affiliates have lost.
Ecommerce sites that have built a strong brand identity and persona now have a chance to rank higher in search and capture more organic traffic. But brand-building alone is not enough. To fully capitalize on this shift, ecommerce sites need to get serious about their technical SEO foundations. Here are some best practices to implement:
Optimize page titles and meta descriptions – These impact click-through-rate from SERPs and should include important keywords where possible.
Improve site architecture – Ensure your category and product pages are well-structured and interlinked to boost crawlability.
Fix technical errors – Eliminate 404s, fix broken links, and resolve other technical issues Google bots encounter.
Enhance page speed – Faster load times improve user experience and are a positive ranking factor.
Optimize images – Include descriptive ALT text and file names containing keywords.
Create unique product descriptions – Avoid duplicating or templating product copy across your site.
Generate backlinks – Build links from relevant sites to signal authority and relevance.
In addition to this technical SEO foundation, ecommerce sites need an effective content strategy. Unique, high-quality blog posts and guides can help increase organic visibility and traffic. Make sure to optimize these pages around focused keywords, and promote them on social media.
Crucially, ecommerce sites must also have established, active profiles and engagement across major social platforms. Google wants to see that a brand has an authentic social media presence and following. Active accounts on networks like Facebook, Instagram, Twitter, TikTok, and others signal to Google that a brand is "real" and grounded in the social web.
An ecommerce SEO strategy should integrate these technical and content efforts with your existing social media and paid advertising campaigns. Done right, you can align your brand message across channels and maximize visibility both online and in SERPs.
The Research
This perspective on the new SEO landscape is based on an analysis of over 100 ecommerce sites and 1000+ keywords from August to November 2023. Comparing search traffic and rankings before and after the latest Google updates makes it clear that brands investing in technical SEO and social media brand-building are poised to win big.
In summary, the latest core update rewards ecommerce sites that blend SEO best practices with social media brand-building. For online retailers looking to grow their visibility, now is the time to invest in your brand's SEO and social presence. The opportunities for moving up in the SERPs have never been better. But it requires a strategic, comprehensive approach covering both technical SEO foundations and brand-building content creation.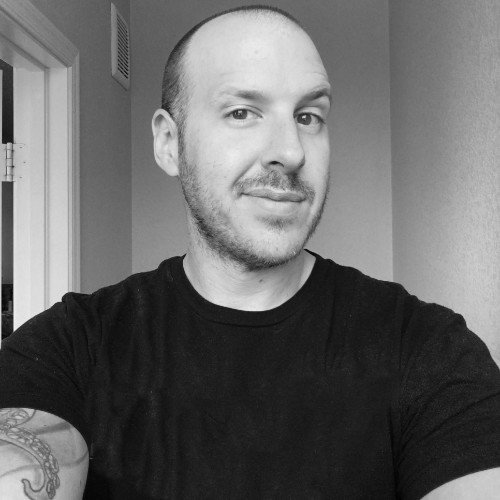 For 15+ years now Adam has helped business brand, plan, and grow.
With a background in media buying and specializing in data-driven marketing he founded the Painted Brick Digital Agency to act as your in-house marketing and advertising department.
"Cookie cutter doesn't work in a world that is constantly evolving."