Small business marketing is a tough gig since it's the kind of marketing that is supposed to reach consumers in a personal way. But, small business owners are often too busy, or too pressed for time, to market their businesses. (So, why not outsource your marketing to a team of marketing experts like PBD Agency?)
In this article, we weigh the who's, how's, and what's of what you should think about when hiring out your marketing.
What Marketing Should Small Businesses Outsource?
There are a lot of marketing tasks that can be outsourced, depending on the company's needs. For example, you could outsource your email marketing strategy and then focus on other aspects of your business. Outsourcing can also be used to scale marketing strategies.
Businesses can choose to outsource tasks like brand building, hi-tech design, or media production. It depends on your skills, experience, budget, and what type of services you need. Marketing is a great place to start if you're looking to outsource some work because it's self-contained and doesn't always require a lot of resources.
Outsourcing is great if you don't have the expertise in-house or prefer to focus on what you do best rather than hiring a new team. However, it's important to make sure that the company you're working with has a good reputation and knows what they're doing.
You get experts in your team
When you outsource digital marketing services, you get access to experts in the field. These are people that have years of experience and who keep up with the latest trends in the industry. They know how to use new tools and techniques to help your business grow.
But it's not just about having access to skill-sets. You also need someone with experience who can guide your team through projects. This is why outsourcing can be such a valuable tool–you get both skills and experience in your team.
You can expect high-quality results
When you work with an online marketing agency (like Painted Brick Digital), you can expect high-quality results. This is because agencies are quality-oriented and highly competitive. They must be attentive not only to their customers but also to the quality of work and communication.
As outsourcing increases, more marketing agencies will come into existence, giving clients more choice of agencies. This increased competition will help keep quality high and prices low. In addition, as agencies become better known for the high-quality services they provide, they will attract even more business. Outsourcing strategies allow companies to access seasoned professionals who can produce high-quality results in less time
Outsourcing helps cut costs
One of the main benefits of outsourcing is that it can help businesses save money. By hiring an agency to do work that would otherwise be done in-house, companies can reduce their costs significantly. And when it comes to marketing, this often means higher quality and more affordable services than if you were to try and do everything yourself.
Outsourcing can also provide much-needed flexibility and cost savings, especially when content needs are large or unpredictable. For example, if your company suddenly finds itself needing a lot more blog posts or social media updates, it can be difficult (and expensive) to hire enough in-house employees to get the job done quickly. But with an outsourced team, you can easily scale up or down depending on your needs.
Another advantage of outsourcing is that it allows businesses to focus on their core competencies and leave the marketing tasks they're not good at to someone else. This can be a huge time saver, and it often leads to better results since experts in a particular field are generally better at what they do than those who are only moderately skilled… like business owners that run a non-digital company.
Less management, more output
In digital marketing, agencies are encouraged to play more of a role in the development, and execution of creative campaigns. This integration will undoubtedly help organizations see significant gains in their productivity and conversion, leading them to broader success as a company or industry. In today's society, many companies embrace the outsourced marketing management model because it offers many benefits for an organization–from increased production throughput to increased sales and audience growth. No wonder why it has become a big hit!
It may be hard to believe, but online marketing has undergone a shift in the past few years with the new term "outsourced" describing this change where marketing teams have become the out-of-house "in-house" arms of small and large businesses alike.
With technology platforms that allow teams from different companies in different parts of the world to communicate instantly, it's no longer a hassle to outsource your marketing to an experienced team.
Outsiders are more objective than in-house employees
In-house marketing requires you to staff specialized personnel and then potentially train them for additional associated costs of industry training for these individuals. Outsourcing marketing services can help you maintain your brand consistency without exponentially adding to the bottom line.
Outsiders offer a fresh perspective that is more objective than insiders are. Accordingly, they may suggest constructive criticism based on the outsiders' perspective rather than the insider's viewpoint. Outsiders tend to have a more creative view of opportunities, but may need a little constructive criticism to ensure they are staying aimed at your target audience… it can be a trade-off sometimes.
Outsourcing triggers more collaboration
When you outsource your marketing, it can trigger more collaboration within your company. You'll be answering different types of questions from your marketing team, so relevant employees within the company can be involved in the process. This increased communication and teamwork is especially beneficial for startups, as it helps them to grow and develop at a more rapid pace.
Focus on Customer Needs
In order to be successful in marketing, it is important to focus on the customer. By understanding what customers want and need, a brand can communicate effectively with them. This involves listening to feedback and incorporating it into future campaigns.
It's also important for businesses to know their target audience. Focusing on a specific group of people makes it easier to create relevant content and messaging that resonates with them. Additionally, segmenting customers allows companies to better understand their needs and desires.
Public relations (PR) is an essential part of any marketing strategy. It helps build relationships with key media outlets and journalists, which can lead to more positive coverage. PR also assists in creating a consistent message for consumers. When outsourcing your public relations, it's important to find a firm that understands your company values and mission statement.
Social media is another powerful tool for marketing purposes. It allows businesses to connect with customers on a more personal level, fostering trust and loyalty between the two parties. In order for social media efforts to be effective, however, they must be regularly updated with fresh content. This can be time-consuming, so some business owners choose to outsource this task.
When considering outsourcing marketing tasks, it's important to weigh the pros and cons of doing so. Outsourcing can save time and effort, but it's important to maintain some connection with the firms or agencies you hire. By focusing on customer needs and outsourcing only specific tasks, businesses can improve their marketing strategy and achieve greater success.
Best Practice Marketing Techniques
Outsourcing marketing to a third party is important for staying up-to-date on the latest trends and best practices. By outsourcing, business owners can access more information about new technologies and best practices in marketing.
More Time To Run Your Business
Small business owners often feel overwhelmed when trying to do it all. Juggling the day-to-day tasks of running a business with trying to be creative can be daunting.
We understand that as your business grows, you can't afford to disrupt your day-to-day operations. That's why we maintain a healthy balance between web development, marketing, and operations so you're never stretched too thin. With our team of experienced digital marketers, you can turn data into real revenue without having to worry about the details yourself.
Outsourcing marketing for small businesses is a great way to free up time and resources so you can run your business the way you want to. By definition, outsourcing means hiring someone outside of your company to do a specific task or set of tasks–in this case, marketing tasks like social media management, email campaigns, and search engine optimization (SEO). This leaves you with more bandwidth to focus on what only you can do: making your product or service the best it can be. And because PBD specializes in data-driven marketing strategies, you can be sure that your brand will reach a new audience with messages that resonate.
Outsourcing also happens to be cheaper than hiring in-house staff, so it's a great way to get the most out of your marketing budget. Plus, you'll have access to our team's expertise and data insights at all times. Finally, outsourcing enables you to track data and chart progress for yourself, giving you an unparalleled view of your business's marketing performance.
Increase Reach & Brand Exposure
There are many reasons why a small business might choose to outsource its marketing. One of the most compelling reasons is that outsourcing can help increase reach and brand exposure to new audiences. When a small business outsources its marketing, they're entrusting an external team or agency with the responsibility of achieving specific goals on behalf of the company. This allows the business to focus on what they do best–running their company–and leaves the marketing up to experts who know how to get results.
Another reason to consider outsourcing is that it's a cost-effective way to increase reach and brand exposure. Unlike traditional advertising methods, such as TV or radio ads, digital marketing is more affordable and can be highly targeted depending on your goals. Outsourcing also allows you to track data more effectively so that you can make better decisions about your marketing strategy in the future.
Access To Diverse Expertise
When you're looking to outsource your marketing, it's important to find a company with access to a diverse range of expertise. PBD has specialists in a range of fields, from social media and content marketing to web design and SEO. This allows us to provide our clients with the best possible service, no matter what their needs may be.
Hiring global talent can save companies time and money by providing the right skillsets across the board. By outsourcing marketing to digital agencies like Painted Brick Digital, businesses can focus on their core competencies and leave the marketing up to the experts.
Outsourcing marketing can provide a fresh perspective on your brand. When you work with an agency like PBD, you get access to new ideas and innovative strategies that can help take your business to the next level.
Small business owners find that outsourcing marketing is a way to get out of the rut and connect with customers who are interested in their products. Marketing agencies are experts in the field, so it's a good idea to collaborate with them if you want your brand to reach its full potential. The agency has access to expertise that can help grow your brand and expand its reach – something that's essential for any business looking for long-term success.
Conclusion
If you're looking for a reliable partner who can help increase your reach and brand exposure online, then Painted Brick Digital is here for you! We have years of experience helping businesses achieve success in the digital space. Contact us today for a free consultation!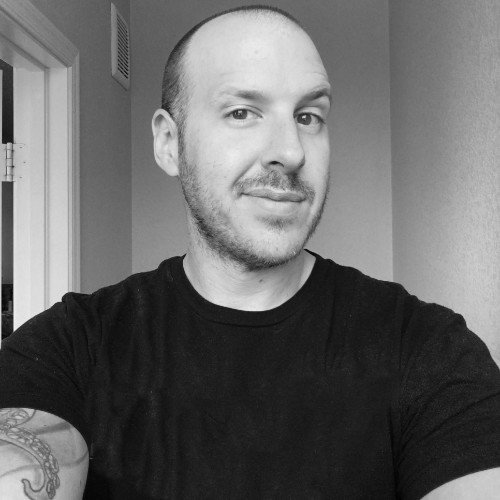 For 15+ years now Adam has helped business brand, plan, and grow.
With a background in media buying and specializing in data-driven marketing he founded the Painted Brick Digital Agency to act as your in-house marketing and advertising department.
"Cookie cutter doesn't work in a world that is constantly evolving."