Just like anything in life, if you want to be a successful SEO, there is a learning curve. A very common question we often get from our clients is about expanding their SEO skills and above all from most SEO newbies, "is learning SEO difficult?"
We'll attempt to guide you through the digital forest and shorten the SEO learning curve so you will have a basic understanding that SEO is no more difficult than any other worthwhile venture. If you own or run websites, knowing a bit about Search Engines, ranking, and Search Engine Optimization would be highly beneficial for your business in this digital age.
The Three Main 
Ranking Factors

 Of SEO

An experienced SEO can spend a lifetime perfecting their understanding and abilities when it comes to SEO. The learning process never ends. However, there are three main areas and a handful of rules that will set you ahead of the average person when it comes to SEO.
The 
Basics Of SEO

:
Keyword

s / Content

Technical SEO

 / On Page SEO

Off Page SEO

 / 

Link Building
That's really it. Basic SEO does not require any coding knowledge (for the most part).
Fin.
Just kidding, we can elaborate and give you a good base to get your site up and humming faster than most "newbies" when it comes to organic traffic.
A 
Step By Step

 

SEO Learning

 

Guide

 For Beginners
Learning SEO Step 1: Keyword Research
Get good at keyword research. You can use free tools like Google's Keyword Planner or paid SEO tools like Semrush or Ahrefs, but whatever you choose, get an understanding of keyword intent and peeking at what your competition is ranking for. At that point, you can choose longer tail, lower competition keywords to go after. The newer and less powerful the site, the easier the competition score and the lower the search volume of the keyword.
Learning SEO Step 2: Basic Technical SEO
Make sure your site is up to snuff. Get to know the basic components of technical SEO. Make sure you've signed up for Google Search Console and have a robots.txt file and your sitemap in place.
Review and update your Meta Descriptions and your page titles. You'll be ahead of the majority of site owners.
Learning SEO Step 3: Content
Write quality content. This means that you are writing to answer a user's question. Give in-depth solutions and you will be rewarded with traffic. The caveat to this is that you need to be realistic about the potential keywords you're going after. As mentioned before, a brand new site won't rank for keywords that are getting 20,000 monthly search volume. So don't waste your time writing content for keywords like that. Find long tail keywords, lower traffic keywords, and write the best post out there.
Learning SEO Step 4: Links (Internal)
Pay attention to your external and internal linking. Make sure you link relevant pages of your website together to help Google understand and their search engine crawlers to easily consume your site, but also to create an enjoyable user experience for your human visitors. This is a big part of the optimization process and will have a big impact on your search rankings as your site continues to grow.
Learning SEO Step 5: Building Authority (External Links)
If you've written a killer blog post, now is the time for backlink outreach. With a great piece of content, that shouldn't be too difficult, only time-consuming. Use Google to search for the articles around your keyword. Make note of the authors and find them on social media, then reach out to them letting them know you found their article insightful and that you have a piece that may be beneficial for their audience! This way of doing link building is a numbers game, but it's also the easiest. …as long as you have a killer piece of content to share.
Techniques

 Every SEO Should Know

The best thing you can do when trying to learn SEO is to learn by doing. Research and analysis are great but don't get you anywhere.

Get familiar with Google Search Console and Google Analytics, these free tools will become your best friends.

Don't worry about the latest tactics and trends, they often get corrected. Focus on the doing process to be your learning process and get good at the simple process of keyword research and searcher intent. Create engaging and original content. Then finally hone your skills with the technical aspects of SEO.

That's it. Any task is difficult if you look at the whole thing, but if you break it down into smaller steps and learn by making the mistakes, you find that learning the basics of SEO isn't difficult, and you'll be a formidable opponent in no time!

Let me know what you think is missing from our outline of the basics? Is there something else you think everyone should do or know? We'd love to hear about it!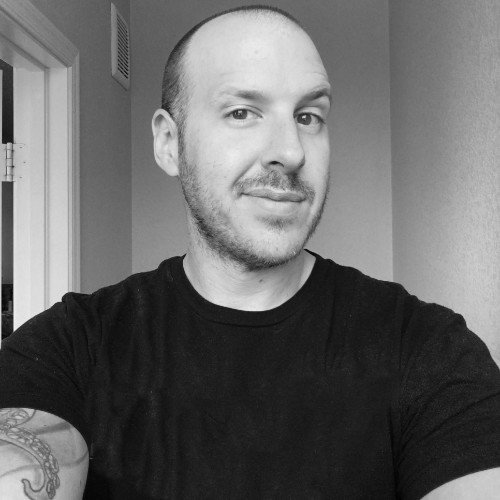 For 15+ years now Adam has helped business brand, plan, and grow.
With a background in media buying and specializing in data-driven marketing he founded the Painted Brick Digital Agency to act as your in-house marketing and advertising department.
"Cookie cutter doesn't work in a world that is constantly evolving."