Is Doing Local SEO Worth It? A Comprehensive Guide to Its Value and Benefits
Local SEO has become a crucial part of online marketing for local businesses all over the world, especially those targeting potential customers in their geographic area. But is local SEO worth the time and effort?
In this blog post, we will discuss the value of local SEO, its benefits, and why it should be an integral part of your digital marketing strategy especially if you have a physical location or local market that you're dealing with.
What is Local SEO?
Local SEO (Search Engine Optimization) is the process of optimizing your website to rank higher on search engines like Google and Bing for geographically-targeted searches.
This helps your business become more visible to users who are looking for products or services in your area.
By focusing on localized keywords, creating valuable content related to your industry, and establishing a strong online presence, local SEO can generate more leads, increase conversions, and ultimately improve your bottom line.
The Importance of Local Searches
It's worth noting that local searches have grown significantly over the last few years. According to Google Trends data, "near me" searches have increased by 900% in the past two years alone.
Studies indicate that 46% of all searches on Google are local queries. This means investing in local SEO can help you tap into a massive audience base seeking products or services within proximity.
Ranking in both the "Map Pack" and organics listings both have a benefit and can drive new users to your business.
Higher Search Rankings Equals Better Visibility
The main objective of any business owner is to attract customers to their storefront or website.
With most consumers relying heavily on search engines to find information about products or services they need in their immediate vicinity, businesses need to rank high on SERPs (Search Engine Results Pages) and Maps Listings.
Local SEO helps you achieve this by targeting specific keywords and phrases relevant to your niche market.
Having a strong online presence increases brand visibility while also improving trustworthiness among potential customers.
Research shows that businesses listed on Google's first page receive approximately 92% of total organic search traffic.
By investing in local SEO, you can improve your chances of being discovered by potential customers nearby.
Enhance Your Local Service Online Business Listings
One of the most critical aspects of local SEO is creating and maintaining accurate and updated listings on popular online directories such as Google My Business, Yelp, and Bing Places.
These platforms enable users to find your business quickly and gather essential information like address, phone number, hours of operation, and customer reviews.
An optimized business listing helps improve your search engine rankings while also ensuring that potential customers have a seamless experience when looking for your services.
A well-maintained online listing with positive customer reviews can significantly impact potential buyers' decision-making process.
Boost In-store Visits, Positive Reviews, and Conversions
The primary goal of any marketing strategy, local or not, is to generate leads that ultimately convert into sales.
Local SEO plays a significant role in increasing foot traffic to brick-and-mortar locations for businesses targeting specific regions or cities.
By implementing localized SEO strategies such as optimizing website content for locally-relevant keywords or using schema markup to provide more comprehensive information about your business to search engines, you can drive more qualified leads interested in your products or services.
Some studies show that 88% of consumers who conduct a local search on their smartphone visit a related store within one week – an excellent opportunity for businesses to attract new customers and boost revenue.
Gain a Competitive Edge: Local SEO Tips
With thousands of businesses vying for attention from consumers online, establishing yourself as the go-to option in your industry is crucial.
Local SEO provides an opportunity for smaller businesses to outshine their larger competitors by focusing on targeted geographic areas.
By investing time and effort in implementing effective local SEO strategies, you can enhance your online presence and be the first choice among potential customers searching for products or services similar to yours in their vicinity.
Here's a list of our top Local SEO tips:
Optimize Google My Business:

Claim and verify your Google My Business (GMB) listing.
Fill out all the necessary information accurately, including address, phone number, and website.
Add relevant categories and keywords to improve visibility.

Localize Your Website:

Include location-specific keywords in your website content, meta tags, and URLs.
Create separate location pages for different areas you serve.
Add your business address and phone number on every page.

Encourage Customer Reviews:

Request reviews from satisfied customers and respond to them promptly.
Display positive reviews on your website and social media platforms.
Monitor and manage your online reputation effectively.

NAP Consistency:

Ensure your business name, address, and phone number (NAP) are consistent across all online directories, including GMB, Yelp, and Yellow Pages.
Avoid discrepancies or misspellings that can confuse search engines and users.

Local Citations:

Build citations on reputable local directories and industry-specific websites.
Include accurate NAP information and a link to your website.
Ensure consistency across all citations.

On-Page Optimization:

Optimize your website's title tags, meta descriptions, and headers with local keywords.
Include your city or region in your content, but avoid keyword stuffing.
Optimize images with relevant alt tags and filenames.

Mobile-Friendly Website:

Ensure your website is responsive and mobile-friendly.
Optimize page loading speed for a better user experience.
Use a responsive design that adjusts to different screen sizes.

Local Link Building:

Build relationships with local businesses, organizations, and influencers.
Seek opportunities for guest blogging, local partnerships, and sponsorships.
Request backlinks from relevant local websites.

Social Media Engagement:

Maintain an active presence on relevant social media platforms.
Share local news, events, and promotions.
Engage with your audience, respond to comments, and encourage shares.

Monitor and Analyze:

Use tools like Google Analytics and Google Search Console to monitor your website's performance.
Track keyword rankings and organic traffic from local searches.
Analyze your competition and adjust your strategies accordingly.
Remember, local SEO is an ongoing process, so continue to adapt and refine your strategies based on the changing landscape and your specific market.
Foster Long-lasting Business Relationships
A strong local presence not only attracts new customers but also contributes towards building long-lasting relationships with your existing clientele. By consistently appearing in local search results, you establish a sense of familiarity and trustworthiness among your target audience.
Fostering these relationships can lead to positive word-of-mouth recommendations, return visits, and long-term loyalty – all essential factors for sustainable business success.
Conclusion: Is Local SEO Worth It?
The answer is a resounding yes.
In today's digitally-driven world, local SEO offers a myriad of benefits that can significantly impact your business's growth and success.
By investing in local SEO strategies, you can enhance brand visibility, attract more qualified leads, boost conversions, outpace competitors, and build strong customer relationships.
Ultimately, the value of local SEO far outweighs its costs – making it an essential component of any effective digital marketing strategy for businesses targeting customers within specific geographic regions.
If you're looking to boost your local SEO and gain a competitive edge, contact our agency, as we leverage our expertise and tailored strategies to help your business thrive in the local market.
(n.d.). 16 Stats That Prove the Importance of Local SEO. Hubspot.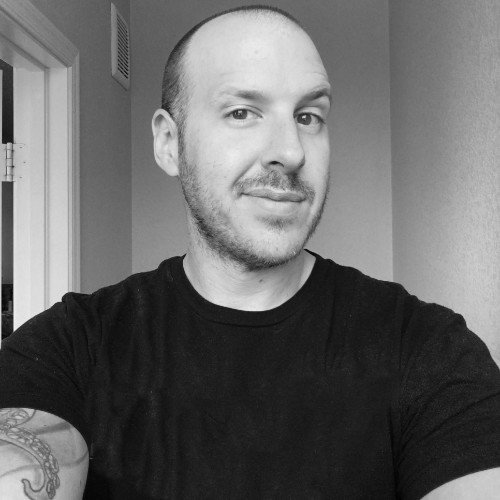 For 15+ years now Adam has helped business brand, plan, and grow.
With a background in media buying and specializing in data-driven marketing he founded the Painted Brick Digital Agency to act as your in-house marketing and advertising department.
"Cookie cutter doesn't work in a world that is constantly evolving."