With the recent surge in the popularity of digital marketing and overall marketing activity, it is easier than ever before to market a small business even if you're not a seasoned digital marketer. Nowadays with social media and the ability to reach a large audience, small businesses no longer have to rely on traditional marketing methods such as TV or radio advertisements.
With a little bit of knowledge and a few tools, small business owners can start digital marketing for themselves without breaking the bank.
By the way, Digital Marketing is not just limited to a social channel or two.
Are you a small business owner or entrepreneur? Are you trying to learn how to start digital marketing for small businesses? Do you want to learn how to launch a successful digital marketing campaign that will drive traffic and revenue for your business? In this guide, I'll outline some opportunities available to start a digital marketing campaign as well as the tools and digital marketing tips needed to be successful.
…but let's start at the beginning.
What is digital marketing?
Digital marketing is a form of marketing, advertising, and public relations that uses digital channels to engage customers across multiple platforms. Digital marketing includes elements of online advertising, email marketing, and search engine optimization.
According to a study by eMarketer, digital marketing will grow almost 4 times faster than the rest of all advertising over the next five years.
Small businesses should consider taking advantage of these growing markets as they are an effective way to connect with customers and engage them in conversations on platforms where they're already present.
Why should you start digital marketing today if you haven't yet
For almost every small business, digital marketing is a great way to promote your products or services, especially if you're just starting out. While building your digital marketing strategy, you may find that it can be relatively inexpensive, so it doesn't have to take up a lot of your budget. Plus, online marketing can be done from anywhere with an internet connection.
Because it is a lot of work to do, if you have the time and resources to start putting campaigns together on your own, then by all means, get cracking! However, if you don't want to put in that much work, you should consider using an agency like Painted Brick Digital, not to toot our own horn, but we've done a few over the years…

Know your audience
The first step in starting digital marketing for a small business is to identify your existing customers and who you would like to work with or attract. The competition will always be on the lookout for new ways to engage their consumers, so learn from them!
Secondly, potential customers cannot choose you over others if they do not see your "legitimacy" when searching on Google. That means creating a beautiful and engaging website, which we'll talk about in a bit, and getting it picked up by search engines can help build authority for your business.
Build a buyer persona
Regardless of the size and scope of your business, digital marketing is a part of every small business's strategy. However, it can be difficult to know what tactics work best in your specific market or industry.
As an online marketer, you should focus on creating buyer personas that are based on real data and research from past campaigns so you have a better understanding of your audience.
Never run a campaign?
Your competitors have, and by looking at what efforts they are taking to connect with the audience, you can gain some insights on how and where you should start as well!
Customer Surveys
You can easily collect data by using Customer Surveys. They're one of the simplest forms of digital marketing: collect information from your guests, review their experience at your business, and use the data to make improvements.
There are 2 basic surveys you can use to help build your customer data stack:
1. Exit surveys: ask guests to fill out a survey at the end of their visit
2. Visit surveys: ask guests to fill out a survey at the beginning of their visit
Surveys can be extremely valuable in the beginning when you don't have historical data to make decisions from, just ask your audience for the answers!

Website
A website is a collection of information on the World Wide Web. There are many websites.
Some that offer news, which includes newspapers, radio stations, and television networks.
Websites can also be used as online stores, where an individual can purchase items that are sometimes not available in a physical store.
But most commonly, websites are created by businesses to get their information out to their potential audience. …exactly like your business should!
Optimize your website for mobile devices
Mobile devices are becoming more and more popular, so it's important to make sure your website is compatible with them. There are a few things you can do to optimize your website for mobile devices:
– Make sure your site is responsive to the device. It should adjust automatically depending on the size of the screen.
– Reduce the number of images on the page, as they will take up more storage space on a mobile device. Many designers refine sites for desktop-specific and mobile-specific. Though with server speeds increasing and lazy load tools becoming more sophisticated, this may be a thing of the past soon.
What are landing pages?
Landing pages are the first page a visitor sees when they click on your ad or shared link. It is most often used for marketing purposes to capture the attention of the visitor and persuade them to take action.
There are many refined keys to a successful landing page, but the one thing to keep in mind when creating one is that the message of the ad or link that was shared should be reflected on the page the user ends up on.
If they click something talking about elephants and end up on a page talking about apples, they are going to leave (bounce). Make sure that the content matches the message they were initially interested in.
Offer coupons in newsletters or on landing pages
Offering coupons in newsletters or on landing pages can be an effective way to get customers to purchase more products. This will encourage them to come back and buy more items.
We'll talk about email lists in a bit.
Capture web prospects' information
A great way to capture web prospects' information is to have a form on your website, or in an email. You can also use a landing page for this purpose.
You want to collect their email and at that point you can market to them, discussing your brand, business updates, and new offers, without the expensive and restrictive platform (Facebook, Twitter, Youtube) gatekeepers. This gives you a direct line to your prospects.

Content Marketing
Content marketing is a process of creating and distributing content that informs, builds, engages, and nourishes customer relationships for the purpose of driving revenue. Content marketing initiatives are usually developed in-house and created by a company's marketing team. (Don't have a marketing team, let's talk!)
Content marketing is the strategy of creating and distributing valuable, relevant, and consistent content to attract and retain a clearly defined audience. It's not just writing blog posts, either. Content marketing includes videos, podcasts, infographics, social media posts, email newsletters-anything that conveys information or offers value to your customers.
Content marketing means different things to different people. Some people think it means blogging as a company spokesperson, but as we just mentioned, any form of information or entertainment that can be consumed by your ideal audience is a form of content marketing.
Blogging
Blogging is a great way to start telling the world about your business. It may not get a ton of traffic at first, but as your brand grows, so too will the traffic.
Talk about product updates, innovations, offerings, and events. This is the place to give your potential customers a feeling of what it means to work with or buy from you.
Offer helpful insights and highlight positive moments. Or talk about your team and what makes them so special.
There really is no topic you can't discuss, just keep in mind that this is where people will come to learn about you, give them something interesting to consume.
Create long-form content
You might be asking yourself "What is long-form content?"…
Long-form content is content that offers a lot of information and/or great depth of information on a given topic (kinda like this article…). The minimum length should range anywhere between 700 and 2,000 words on average, but it really depends on what others are creating on that topic. Sometimes long-form content is gated, meaning that the audience has to submit info or pay for the privilege to see it.
This can be a great way to collect user data and emails to add to your list, but the content better be amazing+++ as there is so much free information out there these days.
The key to long-form content is to cover one topic in great depth. The more questions you can answer and the more in-depth you can go, the more value you give to your audience and the more they will see you as an authority in the niche.

SEO
SEO stands for Search Engine Optimization and is a process that uses methods to improve the ranking of a website on search engine results pages or a set of keywords. This strategy can be used by anyone, from established companies to small businesses, bloggers, or students.
Much like investing SEO is a slower process that needs constant attention. The more SEO-focused content you create the more return (traffic) you will see over time.
Local SEO
Local SEO is the process of optimizing your website to rank higher in local search results for people searching for businesses, solutions, services, or products in your local area.
To do this, you need to make sure that you are using keywords that are relevant to your geographic location and to your business, that people would search for when looking for what you offer. You should also include information about your location on the site.
Google My Business
To do a Google My Business listing, you can visit https://business.google.com/ and enter your business information. There is also a Google My Business app available for download on Android and iOS devices.
There are a lot of tips for Google My Business. The first thing to do is to make sure you have a Google My Business account. This is the same as your Google account, so you can use the same login and password.
Next, take some time to fill out all the information on your page. Make sure to include everything from your address and phone number to your website and social media links. You should also add photos of your business and write a summary of what you offer.
This is also a great place to repost or repurpose your blog content to keep your GMB (Google My Bussiness) profile fresh and updated.

Social media marketing
Social media marketing is a form of marketing that uses social media platforms to connect with consumers. Social media has become a popular platform for marketers to engage their audience, share content, and boost fan activity.
– Be aware of what your competitors are doing
– Create a content strategy that includes blogging, video creation, and social media promotion that can be repurposed and shared on your social media platforms
– Make sure you have an analytics tool in place to track your marketing efforts
Experiment with photo and video content
When it comes to social media marketing, one of the best things you can do is test multiple images/videos and messages.
Trial and error are the best way to figure out what will work for your campaign. Once you find a combination of winners, you can then pause the other campaigns and increase spending on the ones that are working if you paying for reach. Otherwise, you can use the winners as a template for future content you want to get attention for.
Influencer Marketing
This is a rapidly growing option over the past few years.
Influencer marketing is a form of marketing that uses social media influencers/personalities to promote products on behalf of brands. Influencers are the new rockstars of the day with large followings on social media platforms such as YouTube, Instagram, and Twitter.
They can also help to add instant credibility with your business to their audience, allowing you to reap the rewards of the work they have already done building their audience. This is a great growth hack for any business, but especially for brand new companies. Keep in mind that it can get VERY expensive very quickly depending on the reach of the influencer.

Paid Advertising
Paid advertising is a form of advertising where advertisers pay for ad space in publications or on websites. It's also called paid media and it's the most common form of marketing.
The most popular examples of paid advertising are commercials, TV ads, and print ads. Paid media is particularly effective because it doesn't rely on word-of-mouth to spread messages.
More often than not when talking about digital marketing and paid advertising, we're talking more about banner ads, PPC, and Native.
Banner Ads
Banner ads are graphical images that are typically placed along the top or sides of a web page, and often contain text or eye-catching images. Banner ads can be in the form of animated GIFs, videos, or static images. They are usually served by a third-party ad server.
These can be very expensive when finding a new audience, but tend to work better (and are cheaper) when used as re-marketing tools.
PPC advertising
PPC advertising is a form of online advertising that uses search engine marketing placements to get your message in front of your customer at a specific time based on keywords they've searched. PPC ads are usually placed on the top or side of search results pages. Most people think of Google ads when they think about search engine advertising, but Bing ads, Yahoo ads, and other search engines still have ad platforms as well. The main difference between PPC ads and traditional online advertisements is that Google, or other platforms, determines the cost of an ad based on the potential number of clicks it can receive.
There are many different strategies for pay-per-click advertising, but the two most common approaches are Cost-Per-Click (CPC) and Cost-Per-Impression (CPM). The difference between the two is that CPC is charged by how many times your ad is clicked on, whereas CPM is charged by how many times your ad was seen.
There are a few things to keep in mind when trying to win at PPC.
First, you want to make sure that your ads are targeting the right people aka, keywords.
Second, you want to make sure that your ads are interesting enough for people to click on them.
Native Ads
Native advertising is a type of online advertising that matches the form and function of the platform it appears on.
The key to winning at native ads is to have a strategy that works for you.
Native ads are a great way to promote your product or service in a natural and organic-appearing way. The key to success with native advertising is to create content that's relevant to the platform you're using. For example, if you're on Facebook, create content that appeals to people who like your page and share it there.
Native ads "blend in" with the rest of the content of the website and more often than not, users don't know they are looking at an ad when they are reading the headline and caption of it. (A lot of times, they don't realize till they click and end up on a completely different website!)
Affiliate Marketing Programs
An affiliate program is a marketing strategy in which the company will promote its product or service and pay commission to an individual or business that brings in new customers.
This can be great for small businesses as you don't have to pay until a sale is completed. All the risk falls on the shoulders of the affiliate marketer that is spending their money to drive traffic to your site.
The thing to consider is that, although less risk is taken on by the business, more reward is expected by the affiliate when sales/conversions are made.
Re-Marketing
Remarketing is a form of online advertising that targets people who have previously visited your website. It's often used to advertise products or services that the person has shown interest in before.
Remarketing works by using an advertising network to place ads on other websites, social networks, and apps that you use. The ads are tailored to your previous interests and will show up on these other sites based on what you've been browsing.
These are great for branding campaigns, and building credibility in a potential customer's eyes.
Another bonus is that they can be MUCH more cost-effective than a "cold" campaign.

Online ratings and reviews
Online ratings and reviews, also known as user-generated reviews (or UGRs), are evaluations created by customers of a product or service that are left publicly on a website. They allow users to share their experiences with products and services they have recently used.
Again, all about building credibility in the eyes of the prospect.
Encourage customers to leave reviews
There are many ways to get reviews for your business. You can ask your current customers for reviews, you can seek out people who have left reviews about other businesses in your industry and ask them to review you, or you can offer incentives to people who leave reviews on sites like Google My Business, Yelp, Facebook, etc. (Though this is frowned upon by most platforms, so be careful.)
Business pages on Facebook and Yelp
You want to go where the people are. Setting up business pages on Facebook and Yelp and asking people for reviews and interaction can go a long way to building confidence in potential new clients. A review is akin to the digital word of mouth these days. The more positive reviews you can gain, to more trust you can claim!
Facebook ads aren't the only powerful thing on that platform!

Email marketing strategy
Email marketing is a highly effective tool that marketers can use to reach their target audience. The goal of email marketing is to generate leads and nurture sales, so strategies for email marketing include sending out newsletters, building a sales funnel, and emailing past customers.
In order to be successful in email marketing, it is important for companies to have a clear strategy. One of the most effective strategies that have shown success is building up a list and sending out an offer or a special.
In order to build up a list, the company should send out emails that are relevant to their audience and have them sign up for newsletters in order to receive more email marketing offers.

Guerilla Marketing
Guerilla marketing is a term that refers to the process of promoting a product or service in an unconventional way, such as through word-of-mouth. It typically includes advertising with other means, such as street posters, billboards, and leaflets.
There are plenty of ways you can use Guerilla Marketing to your advantage, we've written about some Guerilla Marketing tactics we like in another post. It might be worth a read…
But for this piece, we're only going to suggest one sneaky way of getting the word out…
The QR Code
A great way to get the word out there about your biz and drive people to your landing pages is by utilizing a QR Code.
There are plenty of ways to create QR Codes, some are expensive, some are free, but the easiest way to create one is this:
Open up the Chrome browser on your computer.
Go to the page you want to direct people to and click this little tab right here.
Choose QR Code
Download your personalized QR code.
Head over to Canva.com and create a flyer about your product, service, or offering and add your QR Code to the flyer!
Now you have a piece of Guerilla Marketing that goes to a specific page on your site (Think Landing Page or Offer…) that you can hand out to everyone you meet! (…or make into stickers and place in interesting places…)

Track your site with analytics tools
There are many options for analytics tools. Most of them will offer specific features that allow you to track your site's performance. The best way to get started is by looking at the analytics tool that your website's webmaster uses.
The most common is Google Analytics. The upside is that you can get traffic info, demographic AND psychographic info as well. Allowing you to add to the buyer persona data on a regular basis.
You can also set up goals in Google Analytics to see how many people reached your desired page. Think "thank you page" after a sale.
To set up goals, go to "Admin" and click on "Goals." Then, you will be able to set up the goal by entering the name of the goal, the date range (for example, January 1-February 1), and then selecting your conversion event.
This will allow you to track conversions and fine-tune your marketing message over time.
In Conclusion
In conclusion, if you are just starting out on your small business journey, don't wait on your digital marketing any longer. You need to start investing in digital marketing or your small business may not survive.
Start by setting up a Facebook page and a Twitter account. Begin with one or two social media platforms that will work best for your industry. Research what others in your industry are doing and follow similar steps.
You don't have to jump into all of this at the same time. You can add to your arsenal over time. Remember that not every platform reacts the same, nor do the audience prefer the same types of messages.
As mentioned before in this piece, testing is the key to any and all of these potential marketing opportunities.
We hope that you were able to take something away from this. Not every marketing option is a perfect fit for everyone, but the main goal of this was to give you some insights and ideas on where you can get started marketing your business today.
If building your digital marketing strategies sounds like a bore or a headache, we're happy to help create marketing initiatives for you. As an experienced digital marketing agency, we can pinpoint your potential customer and ensure that you're growing your brand awareness. Set up a time to talk today!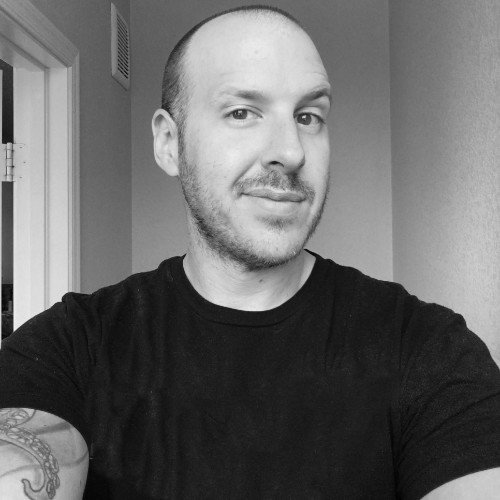 For 15+ years now Adam has helped business brand, plan, and grow.
With a background in media buying and specializing in data-driven marketing he founded the Painted Brick Digital Agency to act as your in-house marketing and advertising department.
"Cookie cutter doesn't work in a world that is constantly evolving."