In a world where businesses are almost required to have a social media presence, it can be difficult for small businesses to stand out. But there are other ways to market your business without relying on social media. All the following options come at a price, be it time or money.
There are two things that are necessary for today's market; one is a website and the other is social profiles. Even if you don't really use them, get them set up and filled out a bit. They go a long way towards building brand recognition and can be utilized later on when you're ready.
Create A Website
A website is a great way to market your business and can be used to reach a wider audience
This opens you up to the top marketing channel, SEO (Search Engine Optimization). This is where you create a website and use search engine optimization techniques like content creation and link building to make your site appear higher in search engine results pages.
A website is the most important cog in your digital marketing machine. It offers an opportunity to reach a wider audience, generate leads and build trust. If you're not using your website, you're missing out on so many opportunities.
Get Involved In The Community
Get involved in the community and promote your business through local events. Attend local events and talk to people about your business. This is a great way to get the word out about the services you provide and the good work that you do for your community.
You can also distribute flyers and brochures in your community, or hold an event yourself to introduce your business to potential customers. A perfect example is a resultant that is celebrating their new location.
Find Other Entrepreneurs To Team Up With
Reach out to local entrepreneurs with a spirit of finding new approaches to team up. It's an inexpensive way to generate referrals and get recognition for your brand. Partnering with another business owner may result in a recommendation for you from them during a specific event.
A good illustration would be to go to the yogurt shop and see if you can promote them on your website in return for them putting flyers about your business at their register.
This back-scratching will help you access yet another audience.
Find A Way To Get On The Ticket
Business executives make time to share at seminars, conferences, and other events because they are of benefit to their businesses.
There are various smaller events close by that you can try or begin in your local area for experience and exposure. Also, you will get to interact with different professionals and newcomers in the field.
Give Something Away
Freebies are a great way to attract attention to your business and encourage people to visit your site or location.
We've all seen the "swag bags" you get at a large event or trade show. This can be replicated on a smaller scale in your local community or online.
Create a coupon for your website that gives away free products or services. You may get more tire kickers this way, so pre-qualifying is something that you may have to put into high gear to ensure the folks coming in are a good fit for what you're offering.
You can also give away samples of your products such as coffee, tea, chocolate, or any other foodstuffs.
On the digital side, create a PDF or course that you can give access to in return for an email (We'll talk about email marketing in a bit). This will allow you to stay in contact with prospects until they are ready to convert.
Utilize Directories
There are thousands of places to list your business online. Finding them and building a profile can feel like a time suck, but if you can generate leads from these free business directories, it's something that will continue to drip potential customers to you potentially forever. That's a pretty good ROI!
(SEO Bonus): Be sure to use your Name, Address, Phone Number, and Website Link in every one of your listings. This goes a long way to establishing a brand in search engines' eyes and can also get you relevant business links for your site!
Traditional Advertising
Traditional advertising methods still work and can be more effective than social media however, you'll have to have a budget to swim in this pool.
Mailers are still a great option if you're looking to inform a geographical area. You can break offers and messages down by zip code, household income, and other metrics to help ensure that you're getting a good chance at reaching the right eyes. This is a fantastic option if you're trying to engage with an older audience ever since the invention of the Internet…
Digital Advertising
Above we mentioned that you should still set up social profiles even though you don't plan on updating them constantly. This is where they can come in handy, especially if you're looking to run ads on platforms like Facebook, Instagram, Pinterest, Twitter, etc. Those platforms force you to have a profile, and a lot of people may check out the basics of your message and content before making a buying decision.
Our recommendation is to start with one (or two if you have the budget) platform and test the waters as each one is a little different in the audience, message, style, and content delivery. Once you see a positive return, you can scale, but don't jump into all the different platforms at once, as it's a sure way to lose a bunch of money.
Influencer Marketing
Influencer marketing is a strategy that focuses on identifying and partnering with individuals who have influence over potential customers. These individuals can be bloggers, vloggers, or even just regular people with a large following on social media.
The key to influencer marketing is finding the right partners. You need to identify individuals who have the same target audience as you do and who are influential within that audience. Then, you need to reach out to them and offer to partner up. (Btw, we can help you with this part!)
There are several ways to partner with influencers. Some common methods include paid sponsorships, product reviews, and guest blogging opportunities.
This is yet another reason to at least set up and flesh out your social profiles as again, potential clients on the platforms that they were just introduced to you on will almost always take a second to check out your profile. Having something presentable will go a long way and bring you a higher ROI.
Email Marketing
Email Marketing is a great way to connect with your customers and keep them updated on your products or services. It can also be used to increase sales and create brand awareness. Email Marketing doesn't require any special skills, and you can create beautiful emails using free tools like Canva. Just make sure your emails are interesting, relevant, and useful to your customers. You can also use email marketing to build relationships with potential customers and encourage them to visit your website or purchase your products or services.
Keeping in touch with prospects and keeping them informed about new offerings, specials, and insider info will help build your online relationship and reputation.
The most important part of email marketing is building the list. The larger and fresher the list, the more potential for new customers! Adding an email capture to your website is essential to help it grow!
Conclusion
In conclusion, social media is a powerful marketing tool, but it's not the only one. There are other ways to market your business without social media that can be just as effective. Try using different methods to see what works best for you and your business. And don't be afraid to experiment!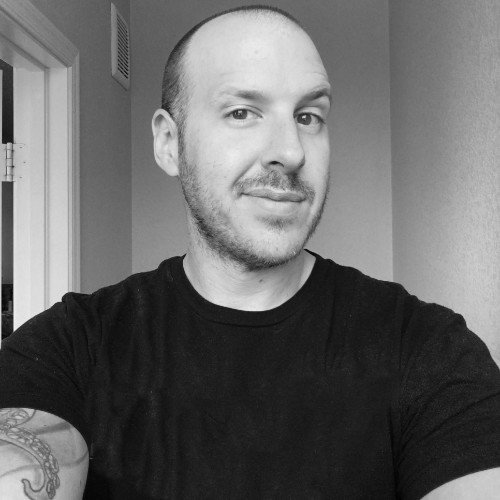 For 15+ years now Adam has helped business brand, plan, and grow.
With a background in media buying and specializing in data-driven marketing he founded the Painted Brick Digital Agency to act as your in-house marketing and advertising department.
"Cookie cutter doesn't work in a world that is constantly evolving."