Looking for a new topic to blog about? There are many different ways to find content ideas. Some of the best ways to find topics and industry trends include analyzing your competitors' websites and dissecting their top pages to see what their content is about.
This blog will give you some insight on competitor analysis and how you can find topics to blog about that will put some pressure on your competitors. …did we mention you can do all this competitive analysis FOR FREE!?
Learn about your competitor's audience
So, as a business owner, if you want to make sure you're getting the most out of your SEO and Marketing efforts, it's imperative to learn about your/their audience.
There are plenty of amazing paid SEO tools out there to find out who visits your competitor's site and why, but we're going to stick to the free options anyone can use.
Tools can dive into the demographics, interests, and behaviors of these users to determine who your competitor's most valuable customers are.
Tools You'll Need
We wanted to help you create a content strategy that is simple, easy, and free. So we picked a few tools that have free options to help you better understand a direct competitor or two.
Ubersuggest – Primary free tool to find the top pages and ranking keywords of your competitors.
Buzzsumo – Quick way to see what content strikes a chord with the audience and wins some social shares.
First things first, pick your competitors.
Ubersuggest only allows 3 free searches a day, so Google one of your target keywords and see who pops up on the first three to five spots in the Search Engine Results Page (SERP).
Once you have those domains, head over to Ubersuggest and plug the first one in.
Alright, it's time to build a content marketing strategy!
Learn what your competitors are doing right with their winning content
There is plenty of information you can glean from some basic competitive analyses. Things like the type of content types your competitors are creating and sharing or things like search intent of their keywords, and potential customers you may have missed. Not to mention what social networks seem to give them the largest reach. All these add up to actionable insights you can use to create engaging pieces of content around organic keywords that you know drive search traffic.
While using Ubersuggest competitor analysis tools, as we mentioned… you get three free searches a day, make sure to use them wisely!
Type in your competitor's URL (In this case, we'll use Neil Patel himself).
Then scroll down to the "Top Pages" section of the results. This will give you the top pages by visits, links, and shares. This is a great way to do competitor content analysis for free and show you exactly what they are creating that is driving the most clicks. It also shows you how many inbound links are in the link profile of that particular page.
But we're not done yet!
BONUS: If you click on "View All" under the "Est. Visits" column, it will expand to so you a bunch of other keywords that particular page is ranking for along with the keyword difficulty. This is great if you have a lower domain authority and might need some other less competitive long-tail terms to try and rank for. You can stay on topic without creating content you're not in the position to rank for just yet.
AND
If you expand the "View All" for "Backlinks" this will show you the pages/links this page has inbound and is a great resource for getting targets to reach out to for potential link opportunities.
Boom, money! This is a cheap and tiny version of a content gap analysis. …especially if you don't have much content at all.
Finally, head over to Buzzsumo and get a different view from what you found in Ubersuggest by running the domain through the Buzzsumo tool. You should see something like this:
This will give you a great idea of what your competitor's audience is sharing across several social media platforms. This could be another spark for a list of keyword ideas or a blog post you hadn't thought of.
Now you know what piece of content or 2, as well as types of content, are driving organic traffic to your competitor's sites. You also now should have a shortlist of keywords that are doing the work! If you can't pull a content idea from that, maybe it's time we talked. (Yes, that's a pitch!)
Learn what your competitors are doing wrong with their content strategy
I've noticed that a lot of companies don't seem to know what makes their blog unique (and what makes their competitors' blogs good, or bad) which when you think about, kinda it makes sense. They probably just copied someone else's blog, without thinking about what their blog should look like or focus on, and without knowing what their competitors' blogs are doing wrong.
By defining a list of competitors and competitor websites, you can understand the overlap in your industry. As well as get a feel for the user experience on each of their sites. By doing this, you can hone your content creation into the stuff that really matters and stay away from just throwing things online to see what sticks… which, unfortunately for them, but fortunately for you, describes many businesses' SEO strategies.
Learn what content your competitors are not doing at all
One thing to think about is where your competitors aren't.
If they are writing a ton of content pieces a month, it may take you a long time to catch up, but maybe they haven't ventured into podcasts or visual content like Youtube just yet.
These may be content opportunities that can gnaw away some market share. You just have to be willing to do something different!
Many companies measure their success by the engagement per article, and that's not a bad metric to look at, but many smaller companies are focused on the sales, and only the sales.
Your competitor insights should lead you to understand the sales metrics from digital marketing efforts and traffic and the lifetime value of the customer.
Though content funnels may not drive conversions on the first visit, you need to be aware of your end-buyer-cycle keywords.
These are terms that help brands get found and that lead to conversions later in the customer journey. Following this traffic around with a retargeting campaign works wonders for that conversion metric!
This is another way to set yourself and your content apart!
Create content that will blow your competitors out of the water
It simple, go the extra mile. It may be more time-consuming but it will pay off in spades.
A perfect example is our social media influencer post, which has brought our team a ton of acclaim and praise from folks that were having a hard time breaking into the social media promotion world. …or ones that had been burned in the past.
It's also brought many inquiries into our business for help with campaigns of all kinds. Though it took many days to research, compile and release, it's become a beacon in our sales process around social media and other offerings.
Become a go-to resource for your audience
The goal, in any niche, for authoritative websites is 2 fold.
Become the go-to for answers to your audience's pressing questions. If they know they can turn to you for reliable information, they'll continue to come back again and again, and at some point, they'll trust you enough to work with you or purchase your goods when the opportunity arises. Be sure to offer them a chance, or many chances to become part of your email list, and save the best bits for that group!
Drive traffic. Lots of traffic. Though SEO competition is fierce these days, with the right content analysis and blog topics created around keywords your site can easily rank for, it will be a lead machine if done right. BONUS: In the beginning, it's about content quantity, getting content on the page, then, as you start to rank for more and more terms, that's when a greater focus on content quality should take the lead. We'll discuss how to determine what part of the content creation process your in on a later post.
Earn more links from authoritative sites
Remember back up in the first bonus section we talked about being able to see the links going to given pages?
Since links are the rocket fuel that can drive search engine rankings higher, improving your link profile is a crucial component of your SEO strategy. But how do you get more links from authoritative sites?
The first thing you'll need to do is take that list you were able to uncover and start reaching out to relevant sites offing guest posts around relevant topics, or info about resources you think their audiences would like… aka linkbait.
Linkbait is the creation of irresistible content that users and search engines alike will find hard to ignore. The goal of linkbait is to produce the most amazing content possible that motivates visitors to share it, or other sites to spread the word about it to their audience. Think tools like calculators, visual content like infographics, or definitive guides.
Conclusion
Everything discussed above can be done with a bit of time and NO money.
The first part of any content-related project is getting a better understanding of what the audience is looking for. Be that a target keyword or a broader topic, laying out your content plan based on the content competitors in your niche is a great place to start!
If you need help discovering what content you should be creating, we're here to help!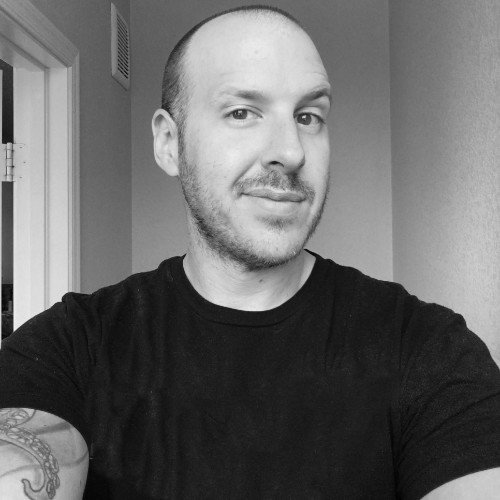 For 15+ years now Adam has helped business brand, plan, and grow.
With a background in media buying and specializing in data-driven marketing he founded the Painted Brick Digital Agency to act as your in-house marketing and advertising department.
"Cookie cutter doesn't work in a world that is constantly evolving."