E-commerce is a booming market for small businesses. The number of consumers who shop online continues to grow, and with it comes increased competition.
To stand out from the crowd and capture more potential customers, you need e-commerce marketing services that target your specific niche and offer relevant products at the right price to a new or existing customer base.
E-commerce marketing for small businesses involves creating strategies that directly target your ideal customers and prospects. It entails creating a cohesive brand that is recognizable, credible, trustworthy, and appealing to both new buyers as well as loyal followers.
Here are some important factors to keep in mind when choosing e-commerce marketing for your small business:
How to Develop an E-Commerce Marketing Strategy
First, you need to ask yourself some questions.
What is your specific niche?
What are the demographics of your ideal customers?
What are the demographics of your "loyal followers?"
Where do customers go for information about your business?
Can you provide a better customer experience with your product (or service)?
Is e-commerce marketing cost-effective for your small business?
Now, once you have those questions answered about your online business, you can lean into the digital marketing aspect of running an eCommerce business.
With that data, you should be able to gauge the platforms, messages, and offers that your target audience wants to see.
The Main Areas Of Focus
In this guide to eCommerce marketing, we would be remiss if we didn't at least mention 2 of the most popular platforms your small business can use at the current time. (This list may have evolved when you find it… we'll try and keep it updated.)
The Meta Platform– Facebook and Instagram ads are a goldmine to small businesses as they have everything you need to target to discover a new audience whether you're selling physical products or digital ones. Combining their insane audience targeting abilities with their free tracking pixel… even if you're just getting started, with a little practice you can become ad god. There's a reason why they're still one of the most used eCommerce marketing platforms.
Pros: Audience targeting and discovery are unlike anything else.
Cons: Organic reach and discovery are next to zero.
Google Platform– This example is two-fold. Unlike the Meta platform, your e-commerce business can benefit from both paid advertisements AND content marketing efforts. Through the Google network, you can run branded banner ads and pay-per-click ads (PPC) to help increase online sales while simultaneously creating content to help your business grow through organic search as well!
Pros: You can double your efforts and hone your organic targets using data from your paid efforts.
Cons: Audience insights aren't as robust.
Is Shopify good for small businesses?
Shopify is a great option for small business owners.
Shopify is an e-commerce platform that lets you design, set up, and manage your store with ease. It also offers a variety of add-ons for functions like inventory management and tracking shipping information.
Shopify hosts over 100,000 online stores – most of which include multiple products – so it's easy to find the best solution for your specific needs.
Shopify has a wide range of tools that let you customize your store layout, showcase your products in full color, and improve the conversion rate of your website by optimizing it with SEO.
Plus, Shopify has apps designed specifically for iPhone and iPad users. So if you want to dominate the market but don't want to take on the risk and effort involved in setting up an entire e-commerce website, then Shopify is worth considering.
Is WordPress good for small businesses?
WordPress is a powerful content management system (CMS) specifically designed to run websites like blogs and online stores.
It is popular because its user-friendly interface allows your website to be created without overly complex coding, making it easy for even those with minimal technical skills.
Many small businesses are choosing WordPress as their e-commerce platform of choice because it's customizable and versatile, which means you can easily adjust your website for seasonal changes or to accommodate new products.
WordPress has an easy-to-use interface and thousands of plugins that make it possible to build any type of site. The community also provides support in the form of the WordPress Codex, which offers a wealth of information on how to use the software effectively.
In addition, WordPress is secure and doesn't require expensive hosting fees or complicated domain registrations. These properties make it a popular e-commerce platform for small business owners who want to start their own online store without investing much time or money upfront.
WordPress also offers many benefits that you would not find with other platforms such as shopping carts, SEO tools, and email marketing modules. This makes it a great CMS for both small business owners across various industries and large companies who want an adaptable platform that can be customized to suit their goals.
One drawback with WordPress is that many people think it's difficult to use due to its barebones design. However, this perception couldn't be further from the truth, there are thousands of themes and templates that can help you build a beautiful ecommerce store with ease, you just have to decide which Woocommerce look best suits your taste.

How do you attract customers to your e-commerce website
A good e-commerce website will be easy to navigate and informative. It's important that the site is user-friendly, especially for those with no experience shopping online (which is slim to none these days, but it still doesn't hurt to make your e-commerce store easy to navigate).
If you want to attract new customers, your website needs to be attractive and inviting. This means providing information about products in a clear and concise way that doesn't overwhelm consumers.
E-commerce marketing should also provide a good return on investment (ROI) for the business owner. The ROI may vary depending on whether you are selling physical or digital products; however, it can usually be measured in the number of leads generated.
Comprehensive e-commerce marketing includes aspects such as search engine optimization (SEO), social media marketing, advertising, content management systems (CMS), website design, pay-per-click (PPC) ads, email marketing, landing pages, affiliate marketing, and analytics systems.
All of these options, including word of mouth can be utilized to attack an audience to checkout what you are offering.
What words attract customers
It's important that your e-commerce marketing strategy includes the right words and phrases, both in your website copy and in all of your advertisements.
The art of copywriting is a tool that can really grow your business in a short amount of time. Coaxing people to make a purchase is like knowing magic. If you own an ecommerce website, copywriting for both SEO and sales is a skill you should study.
Find out what resonates with consumers first. What word or phrase is your company best known for? If you don't already know, get to work on discovering it!
Once you've found the perfect words or phrases, make sure to include them in all of your marketing materials. This will help you stand out from the competition and connect with customers on a deeper level.
Another factor worth considering is creating a brand that is recognizable and appealing to new buyers as well as loyal followers. One way to do this is by creating a cohesive brand that is memorable, credible, and trustworthy.
Ultimately, this will lead you to achieve better objectives like increased customer retention rates and increased revenue generation rates.
How do I get customers to buy online?
You need to have a strategy that emphasizes your product's benefits, so you can make it easy for customers to purchase online.
Strategies that work well in this regard include providing free shipping, offering discounts or promotions for certain purchases, and giving customers the option to build their own bundle of products.
You should also consider including personalization options for each visitor where possible, such as allowing visitors to add their name or enter an email address on your website.
Online shopping has become more and more about individuality. If you can customize products or services, there's no limit to the amount of upselling you can do!
How can I market my product online for free?
One of the most important aspects of e-commerce marketing is driving traffic to your website.
Fortunately, there are many ways to get people to visit your site that doesn't involve paying for advertising.
One way you can do this is by optimizing your website.
To take your optimization strategy a step further, you could start a blog and create content that helps establish credibility with potential customers. If you have any expertise in a particular niche, you might be able to use it as content for a blog post or podcast episode.
Another option is via social media marketing. With Facebook ads, for example, you can target specific audiences and create content that speaks directly to them on the platform they use most often.
If you're still having trouble driving traffic online, try using search engine optimization (SEO). SEO services help improve how visitors find your site on search engines like Google and Bing.
By creating relevant content with keywords in mind, SEO services also help build brand awareness, trust, and authority in the eyes of consumers across various platforms. They can also drive targeted traffic from social media sites like LinkedIn and Twitter that leads directly to your website.
How can I increase my customer experience online?
One of the most important aspects of your e-commerce marketing strategy is how you interact with your customers.
This can include offering a better customer experience by optimizing your website for mobile, social media engagement, and customer support.
It will also require that you understand which channels are most effective for reaching your target audience and paying attention to various trends in the market.
An important factor to consider when planning e-commerce marketing is how you want to engage with your customers.
E-commerce marketing services may help you reach more potential customers through traditional methods like search engine optimization (SEO) or pay-per-click (PPC). But be sure that you choose a service that is compatible with your business plan and satisfies your specific goals for e-commerce marketing. For example, if you don't have the budget for "branding campaigns" then Google display ads may not be right for your digital marketing strategy.
Conclusion
In conclusion, it's important to remember that your e-commerce marketing strategy should match your shop's target audience. If your shop is targeting dancers, you might want to focus on the hip and cutting-edge trends, while something for moms and kids might concentrate on nostalgia and keeping things simple.
It won't matter how many products you have, or what marketing tactics you use if your message doesn't resonate with your audience. Figuring that out is the most important part of running a successful e-commerce stop. If that's not in your basic plan, you're planning to fail.
If you want to talk more about what your small business needs to run a successful e-commerce store, we'd love to talk to you! Reach out and set up some time to chat today!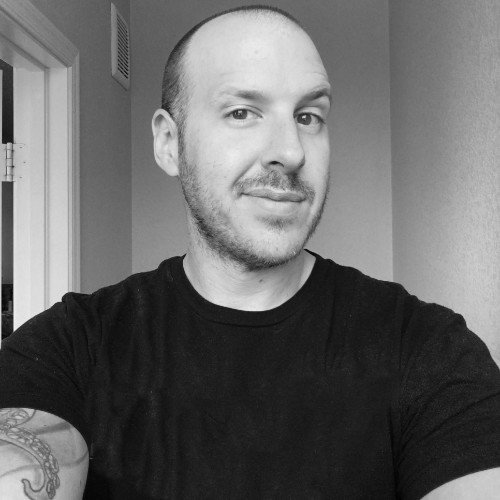 For 15+ years now Adam has helped business brand, plan, and grow.
With a background in media buying and specializing in data-driven marketing he founded the Painted Brick Digital Agency to act as your in-house marketing and advertising department.
"Cookie cutter doesn't work in a world that is constantly evolving."