Digital marketing is defined as the "process of managing the customer relationship throughout the customer lifecycle, from awareness, consideration, and purchase through customer support and recovery of value. Digital marketing includes all of your online efforts to promote a business. This can include things like SEO, PPC advertising, email campaigns, content creation for websites or blogs, etc. The goal of any good digital marketer will be to drive traffic back to their website from search engines, through organic searches on other sites that are related to theirs, or by getting people to click-through paid ads.
In the past, these terms were often used interchangeably. However, they are not the same. Digital marketing is more about a company's online presence and how it drives business to its websites. Social media marketing, on the other hand, is about connecting with potential customers on social media and creating interactions between brands and their audiences. This blog talks about the differences between digital marketing and social media marketing and how each of them can be beneficial for your business.
1. Defining Digital Marketing
What exactly is digital marketing?
Digital marketing is the process of using digital technologies to market a business to a target audience. It includes all forms of electronic and online advertising, such as email, search engine optimization, pay-per-click ads, mobile apps, web pages, video streaming, etc. The term "marketing" refers to activities that are designed to attract customers through various channels in order to make sales or increase brand awareness. In its broadest sense, it also encompasses public relations and other types of advertising.
Digital marketing is a kind of marketing that uses digital channels such as the internet, digital communications, or mobile marketing to reach consumers. It has been widely used by many businesses in many industries including business-to-business (B2B), business-to-consumer (B2C), and consumer-to-business (C2B).
2. Defining Social Media Marketing
Social Media Marketing – What Is it Good For?
The most obvious use of social media marketing would be to market products or services through Facebook, Twitter, LinkedIn, YouTube, Pinterest, Instagram, Google+, etc.
The term 'social' comes from websites like Twitter and Facebook where users create profiles about themselves. These sites are an easy way for people to connect with others who share similar interests. This concept was so successful that it eventually evolved into LinkedIn, Xing, Google+, YouTube, Instagram, Pinterest, etc. Social networking sites don't just provide a platform for communication between individuals, they also offer companies another channel through which to market their products and services.
The term "social" in this context does not refer to interpersonal relationships; it refers to sharing information online via platforms or applications. Social networks operate by using web technologies to enable people to interact with one another over time and across geographic boundaries. Users create profiles of themselves on a social network which may be public or private depending upon their privacy settings. In addition to user-generated content, messages can also be sent between users directly via personal messaging services like WhatsApp or Facebook Messenger.
3. Goals of Digital Marketing
Digital Marketing is the process of promoting your business through digital channels. It includes all forms of electronic and online advertising, such as email, search engine optimization, pay-per-click ads, display advertisements on websites or mobile apps, video streaming services like YouTube, etc. The main objective of this type of marketing is to drive traffic towards a website by influencing people's decisions when they are searching for products or services in an effort to increase sales conversions.
Digital marketing has been around for decades and has developed from being a simple, advertising-focused approach to one that is much more sophisticated. Digital marketers are not only required to understand the digital landscape and the consumer, but they must also have a working understanding of the impact their work has on both.
4. Goals of Social Media Marketing
Social media is a great way to connect with your customers and prospects. It's also an effective tool for driving traffic, leads, sales, and brand awareness. But it can be challenging to figure out which channels are best for you.
Google and Facebook dominate the digital landscape, and marketers have to play by their rules. Social media marketing is a proven way to pull in new customers, but how you use it can vary depending on the type of business you run.
Why is social media important?
Most social media platforms allow marketers the ability to reach their ideal audience cheaply. If they can cut through the noise. With so much content being created every second, the ability for one digital channel to pay off is slim.
However, if you can spread your message across multiple social platforms like LinkedIN, Instagram, and Facebook or Twitter at the same time you increase your potential reach and in turn your potential connections.
What makes good social media campaigns?
Planning… doing the research on your target market to understand what active users are liking and sharing can mean the difference between successful social media marketing campaigns, and a flop. Knowing the hashtags, topics, and images that evoke an action is what can set you apart.
Also, you have to keep in mind that each platform has its own style of communication with customers, so what works on Instagram may not translate on Twitter. Keeping this in mind can make sure you are reaching a wide audience with the correct tools.
How to utilize an influencer
Setting up an influencer marketing campaign on any one of the social platforms is a great way to increase brand awareness although at a cost.
This marketing method has become much more widely used and in some cases has replaced traditional PR efforts. Its ability to directly correlate with lead generation and social selling has made it a very effective form of paid advertising.
Conclusion
The main point is of this post is to define the types of marketing most businesses think of these days. Though a lot of focus goes onto Social Media users and utilizing those platforms to bring more internet users to your brand, it's really a small slice of Digital Marketing as a whole.
The success of content marketing and business communication these days relies on customer engagement. Social can get you noticed, but things like video marketing, real time email followups, and others are major components in the success of your marketing efforts that are needed to ensure a return on investment.
What we'd recommend is to book some time to chat with us about your marketing efforts. We can discuss the key components you can utilize, from social sharing and social ads to search engine marketing and the creation of valuable content to use in other advertising efforts, and help you decide best to focus your time and budget.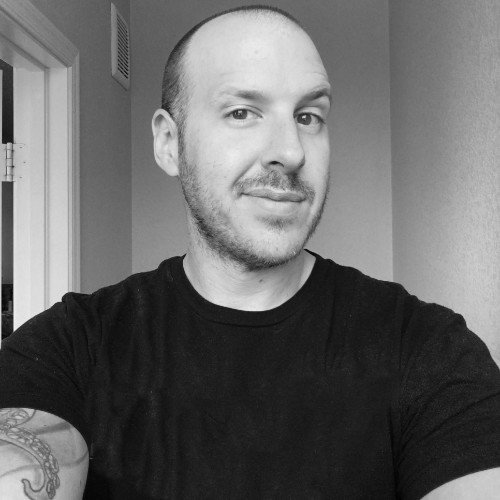 For 15+ years now Adam has helped business brand, plan, and grow.
With a background in media buying and specializing in data-driven marketing he founded the Painted Brick Digital Agency to act as your in-house marketing and advertising department.
"Cookie cutter doesn't work in a world that is constantly evolving."