As the beauty and wellness industry continues to grow, so does the demand for medspa services. Medspas offer a variety of aesthetic treatments, ranging from non-invasive procedures to cosmetic surgeries.
To stay ahead of the competition and attract more customers, it is crucial for medspa owners to have an effective marketing strategy in place. In this article, we will outline some of the best practices for medspa marketing that will help you grow your business.
Benefits of Planning Out Your MedSpa Marketing Ahead of Time
Business owners should make sure that they plan out their medspa marketing strategies ahead of time. Pre-planning your marketing campaign can save time and money, and it can help ensure that your medspa is well-positioned to reach its intended audience.
Here are some of the key benefits of planning out your medspa marketing ahead of time:
1. Improved Efficiency: Planning out your medspa marketing ahead of time will allow you to develop a clear roadmap to success. You'll be able to easily identify the key points of your strategy and make sure that you're local business is utilizing the most effective tactics for reaching your target customers.
2. Increased Visibility: With your medspa marketing plan in place, you'll be increasing your business's local visibility by figuring out where and with who you can network to get your message out to the public.
3. Less Stress: By planning your marketing efforts ahead of time, you'll save yourself the frustration of scrambling to make an impact in your market. Knowing what events to throw and attend can ensure that your marketing budget isn't being wasted on frivolous tactics that aren't selling your spa services.
Utilizing Social Media
Social media platforms like Instagram, Facebook, and Twitter are powerful tools for reaching out to potential customers and promoting your medspa.
You can use these platforms to showcase before and after photos of your treatments, share testimonials from satisfied customers, and highlight special promotions and discounts.
Additionally, you can run targeted ads on these platforms to reach a specific audience, such as people in your local area who are interested in beauty and wellness treatments.
You can also utilize social influencers in your digital marketing efforts to help widen your med spa's reach.
Content Marketing for Your Spa Website
Blogging is another effective way to reach out to potential customers and establish your medspa as a thought leader in the industry.
By creating informative and engaging blog articles, you can educate your audience on the benefits of your treatments, answer frequently asked questions, and provide helpful tips and advice.
Additionally, incorporating keywords related to your medspa and its services in your blog articles can help you rank higher in search engine results pages, making it easier for potential customers to find you.
Get Your Medical Spa Listed in Local Business Directories
This a great marketing idea if you want to kill two birds with one stone.
Not only will the listing in local directories help improve your search engine optimization and rankings, but it can also help with brand recognition as your business name is found more and more frequently.
Medical Spa SEO
Though med spas are a highly competitive market, this doesn't mean you can't break into the top listings organically.
The goal of this medical spa marketing tactic is to not just write one or two articles talking about your spa, your staff, and your services, but to cover topics completely.
Think of it this way, you want Google and other search engines to look at your site as the end all be all of medical spa information. You can't achieve that in one post!
Pre-planning what topics you want to cover and doing some extra research to make sure you're writing about them from every angle will give you a leg up on your competition that is taking the lazy route.
Email Marketing is Still a Fantastic Spa Marketing Tool
Email marketing is a cost-effective way to reach out to your existing customer base and attract new clients. You can use email to send out newsletters, special promotions, and reminders for upcoming appointments.
Additionally, you can segment your email list based on past purchases or interests, allowing you to send personalized and targeted messages to each group.
The Fastest Growing Sector of Online Marketing: Influencer Marketing
As we briefly touched on before, influencer marketing involves partnering with social media "influencers" who have a large following in your target audience.
By collaborating with these influencers, you can reach out to a large number of potential customers and promote your medspa.
This type of marketing can also increase your credibility, as people are more likely to trust recommendations from someone they follow and admire.
In-Person Marketing the Best Offline Marketing Option
Finally, in-person marketing is still an important aspect of medspa marketing. You can host events, such as open houses or product demonstrations, to engage with potential customers and showcase your treatments.
Additionally, you can offer special promotions and discounts to attendees to encourage them to book appointments or make a purchase.
Ask for Those Reviews for Your Med Spa
Reviews are a valuable marketing tool that can help your medical spa business reach potential clients.
Asking clients for feedback and reviews on their experiences is an important part of building a successful business.
Reviews provide tangible proof of the quality of services you provide, as well as reassurance for potential clients who may be hesitant to book an appointment.
Not only can reviews help prospective clients decide if your services are right for them, but they can also give insight into areas where your business could make improvements.
Collecting reviews from past and current clients can provide valuable feedback on how well your business is doing and can help you make the necessary changes to ensure future success.
As a spa owner, it can't hurt to take a few minutes to reach out to your past clients and ask them to help your business grow! I mean, if they like your spa, they should want you to stick around.
The Conclusion to Your Marketing Plan
In conclusion, there are several effective marketing strategies that medspa owners can use to grow their businesses and achieve their marketing goals.
By utilizing social media, content marketing, email marketing, influencer marketing, and in-person marketing, you can reach out to potential customers, establish your medspa as a thought leader in the industry, and attract more business.
If this all sounds overwhelming to you, contact us to help you craft a successful inbound marketing strategy and figure out how we can help you execute and grow!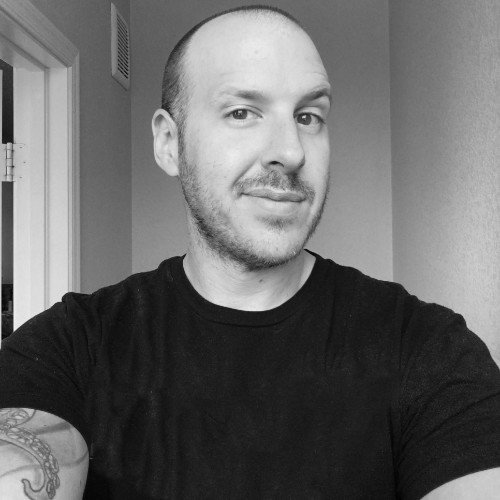 For 15+ years now Adam has helped business brand, plan, and grow.
With a background in media buying and specializing in data-driven marketing he founded the Painted Brick Digital Agency to act as your in-house marketing and advertising department.
"Cookie cutter doesn't work in a world that is constantly evolving."