Within the Digital Marketing landscape, there are many options that a marketer can use to reach consumers. Of those online marketing options, two are often confused and interchanged. If you do any type of content creation for your traditional marketing techniques, you're going to want to read on.
Content marketing is a strategy employed by businesses to create and distribute valuable, engaging content to attract and retain customers. It differs from traditional marketing in that the main focus is on creating quality content, rather than focusing on traditional marketing channels and doing things like buying advertising space, pushing a message on social media, renting space on billboards, or making expensive deals with sponsors. By providing valuable information and engaging with customers, businesses can build trust and loyalty, which in turn leads to increased sales.
What is content marketing?
Answer:
Content marketing is the process of creating and distributing valuable, relevant, and consistent content to attract and retain a target audience. Content marketing aims to create a relationship with the target audience by providing them with valuable content that helps them solve a problem or meet a need. (A lot of sites in the affiliate marketing space utilize content marketing efforts to draw in search engine traffic from consumers to turn a profit.)
Content marketing is an attempt to attract or communicate with your audience to turn them into leads without a direct sales pitch.
It's also related to the term "inbound marketing" because it relies on drawing consumers to your brand on their own, without an invitation.
Content marketing is a symbiotic relationship. You provide customers with the information they need, and they, in turn, may reward your company with loyalty and monetary business.
The point of content marketing is to add value to your potential customers' life – to make them appreciate your existence, which may turn them into loyal, paying advocates
What is traditional marketing?
Answer:
Traditional marketing is the process of creating and delivering a marketing message to a target audience through a variety of traditional channels such as television, radio, print, and direct mail.
Traditional marketers push information about what they're trying to sell in front of a wide audience of people – even when they haven't necessarily asked to see it.
Good examples of traditional marketing include: placing ads on Facebook, buying radio ads, some types of influencer marketing, running a tv commercial, or even hiring a plane to pull a banner during a large event or gathering of potential customers like a concert or a sporting event.
Traditional marketing is an interruptive marketing strategy in which advertisements or promotions for products or services reach customers whenever and wherever companies want them to.
Traditional marketing like content marketing comes in various forms; it can occur in print (magazine ads, billboards), broadcast (television ads, radio ads), and a slew of other formats (direct mailings, telemarketing, etc.).
The differences between content marketing versus traditional marketing are that content marketing is more interactive and offers a wider range of opportunities for engagement with customers than traditional.
Traditional marketing is a set of strategies used to reach potential customers even though they may not be looking for your product or service at that time.
Telemarketing, broadcasting, face-to-face meetings, and networking are also common methods used.
The difference between content marketing and traditional marketing
Content marketing is a slower, more thoughtful process, while traditional marketing is more about audience targeting and reaching a wider potential customer quickly even when they haven't necessarily asked to see your marketing.
One goal of content marketing is an opt-in from your customer, where you ask for your prospect's email address. Once a brand confirms this sign-up, the prospect is now on your email marketing list. This allows you to send more direct marketing materials and promotions, as well as brand awareness campaigns and other educational materials.
After a customer agrees to opt-in, they've given you permission to send more information their way, but you'll need to be careful as this is the first step of trust-building with your customer. If you want to nurture them, you'll have to send personalized email content and guide them a bit more through your sales funnel.
Content marketing is a long-term, SEO-driven strategy that continuously nurtures visitors and prospects into long-time customers.
On the flip side, traditional marketing is a much shorter life span, often a one-time effort to market products or services to a specific target audience.
Content must be valuable, interesting, and useful in order to be successful with a content strategy.
How to use content marketing for your business
Content marketing can be used in a number of ways to help promote your business. Some of the most common ways to use content marketing are:
– Blogging: creating a blog post is a great way to share your thoughts on your industry, offer advice to your customers, and promote your products and services.
– Creating Videos: Videos are a great way to engage your customers and show them how to use your products or services. (Considering YouTube is the second biggest search engine on the planet, this is a great way to bolster your search engine marketing!)
– Producing Infographics: Infographics are a way to deliver valuable information in an easily consumable graphical way. (As a content marketing strategy, this one is focused on sharing. Getting people to share your content in easily consumable ways is a great way to reach your potential customer via social channels.)
Content marketing is a powerful tool for businesses of all sizes.
It can help you compete with your competitors.
There is no limit on who can use content marketing as a digital marketing strategy.
Pros and cons of content marketing
Content marketing is a long-term strategy that builds trust between businesses and their customers.
Content must be helpful and informative to capture an audience's attention.
Traditional marketing methods, such as traditional advertising and market research, can be used in conjunction with content marketing to achieve faster conversions.
Market research is essential for successful content marketing before beginning any campaigns, knowing your competition and what efforts they are doing is a great way to emulate and improve!
Content marketing is a strategic approach to creating and delivering content to build relationships with customers.
There are pros and cons to content marketing, but it's important to test different methods before committing too much money to this marketing channel.
Analytics can help you track the success of your content campaigns so that you can adjust and optimize your marketing budget and efforts as needed.
Tips for creating successful content marketing campaigns
Content marketing is a momentum-building strategy that becomes easier and more successful by building loyal visitors from your targeted audience to help you grow up a brand.
Flywheel marketing strategies, like content marketing, are hard to turn at the get-go but can be fast and powerful once they're rolling. Building related post after related post will have you competing with the most seasoned content marketer in no time!
Conclusion
In conclusion, content marketing and traditional marketing are two very different beasts. Content marketing is all about creating valuable content that attracts and engages your target audience, whereas traditional marketing is more focused on broadcasting a message through digital media to as many people as possible.
Which approach is right for your business? The answer depends on your budget and what you're trying to achieve. If you're looking to build a long-term relationship with your customers and generate leads through organic channels, then content marketing may have a bigger payoff than a traditional marketing campaign.
It is more engaging and allows consumers to learn about a company's products and services in a more personal way. Additionally, content marketing is a less expensive way to reach potential customers than traditional marketing methods. Therefore, businesses should consider using content marketing in order to improve their customer relationships and grow their business.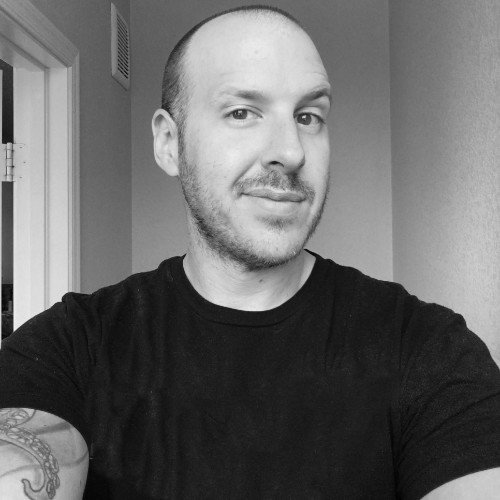 For 15+ years now Adam has helped business brand, plan, and grow.
With a background in media buying and specializing in data-driven marketing he founded the Painted Brick Digital Agency to act as your in-house marketing and advertising department.
"Cookie cutter doesn't work in a world that is constantly evolving."