Choosing the right ecommerce platform is one of the most important decisions you'll make when starting an online store. The platform you choose can have a major impact on your site's SEO and how easy it is to rank and drive traffic.
In this comprehensive guide, we'll cover the 9 best ecommerce platforms for SEO and help you find the best solution for your ecommerce business in 2023.
Whether you're just getting started with ecommerce or you're looking for a new platform, you'll learn:
The top ecommerce platforms that make SEO easy
Key SEO factors to look for when choosing a platform
Pros and cons of each platform for SEO
Tips for optimizing your site's SEO no matter what platform you choose
Let's dive in and look at the best ecommerce platforms for SEO in 2023.
Why Choosing the Right Ecommerce Platform Matters for SEO
Some ecommerce platforms make SEO extremely easy by automatically optimizing sites and providing built-in SEO tools. Others offer little in the way of SEO features and force you to manually optimize pages and content.
The platform you build your ecommerce store on can determine how much time and effort is required to optimize your site for search engines. It also impacts important technical SEO factors like site speed.
That's why it's critical to choose a platform that offers strong SEO capabilities right out of the box. The last thing you want is to realize down the road that your platform is holding back your SEO.
Now let's look at the top ecommerce platforms for SEO in 2023 and the key factors that make them great options.
The 9 Best Ecommerce Platforms for SEO
1. Shopify
Shopify is arguably the most popular hosted ecommerce platform. It powers over 1 million businesses worldwide.
For SEO, Shopify offers a lot of built-in functionality:
Automatic XML sitemaps
Customizable SEO meta tags for products and pages
100+ SEO apps like Yoast SEO
Speedy host servers for fast site performance
Shopify makes it easy to get up and running quickly with a professional ecommerce site optimized for SEO. For the basics when it comes to SEO, you won't need any web development or technical SEO knowledge.
However, the main downside is cost. Shopify's monthly subscription fees are on the higher side, starting at $39/month for basic stores. But for beginners wanting an all-in-one solution, Shopify is hard to beat.
2. BigCommerce
BigCommerce is another robust hosted platform competing closely with Shopify in the ecommerce space. It powers over 60,000 online stores.
For SEO, BigCommerce offers comparable built-in functionality:
XML sitemaps
Editable SEO meta tags
SEO app integrations like Yoast
Fast host servers
One advantage BigCommerce has over Shopify is lower monthly fees, starting at $29/month.
Overall, BigCommerce matches Shopify's SEO features while being a more cost-effective solution. It's another top-choice turnkey platform that takes care of SEO for you.
3. WooCommerce
WooCommerce is the most popular open-source ecommerce platform. It powers over 5 million active sites.
As a WordPress plugin, WooCommerce turns any WordPress site into a full-featured online store. This gives you limitless customization options and control over your site's SEO.
With WordPress SEO plugins like Yoast SEO or RankMath, you can fine-tune every aspect of your site for search engines. WooCommerce also has 100s of SEO-focused extensions.
The main downside is WooCommerce requires more technical skills to set up and manage long-term. You need to handle hosting and site maintenance yourself. But for advanced users, the flexibility and SEO capabilities are unmatched.
WordPress is definitely our personal favorite for the most SEO friendly option, and the best choice if you're looking for a self-hosted ecommerce platform.
4. Magento Commerce
Magento is a self-hosted open-source platform used by over 250,000 businesses. It offers enterprise-grade SEO functionality out of the box.
Magento Commerce (the paid version) includes powerful built-in SEO tools:
Automatic metadata optimization
XML sitemaps
Custom URLs for products/categories
Integrated content staging
For larger brands, we're talking hundreds, if not thousands of SKU's, Magento Commerce provides robust SEO capabilities comparable to Shopify or BigCommerce. The open-source Community version is less SEO-friendly but can still be optimized.
5. Squarespace
Squarespace is an all-in-one content management system and hosted ecommerce platform used by over 1 million sites.
It makes launching an online store easy for beginners thanks to its intuitive visual editor and built-in SEO features:
Auto-generated XML sitemaps
Custom metadata fields
Integrations with Google Analytics, Tag Manager, etc.
Squarespace strikes a nice balance between ease of use and built-in SEO capabilities. However, there are some limitations like a lack of full metadata control that may frustrate advanced users. But for simple stores, it remains a solid choice.
6. Ecwid
Ecwid is a unique platform that allows you to add a full ecommerce store to any existing website. It's used by over 1 million merchants worldwide.
Ecwid plays nicely with popular CMS platforms like WordPress, giving you the freedom to sell anywhere while leveraging your current site's SEO.
It provides essential SEO tools out of the box:
Automatic product XML sitemaps
Customizable product/category meta tags
Support for Yoast SEO integration
Ecwid isn't a full-featured ecommerce platform on its own. But paired with an existing website, it strikes a great balance between SEO control and simplicity.
7. Volusion
Volusion is a hosted ecommerce platform used by over 30,000 online stores. It focuses on small-medium businesses.
Volusion comes equipped with user-friendly SEO tools:
Automatic XML sitemaps
Custom meta tags
Integrated analytics
As a turnkey hosted platform, Volusion makes it easy to launch a professional online store. SEO customization is more limited compared to other options. But for beginners, Volusion provides solid SEO capabilities out of the box.
8. 3dcart
3dcart is a fast-growing Shopify alternative claiming over 19,000 active stores on its platform.
Like Shopify and BigCommerce, 3dcart is a hosted ecommerce platform focusing on ease of use and built-in SEO functionality:
Automatic XML sitemaps
Custom SEO meta tags
Integrates with Google Analytics, etc.
3dcart is not as fully-featured as Shopify but provides beginner-friendly SEO tools to help you get started. It's a cost-effective alternative for launching a professionally optimized online store.
9. Big Cartel
Big Cartel powers over 1 million online stores, focusing on designers, artists, and small brands.
It's one of the most affordable and SEO-friendly hosted platforms available:
Automatic search engine indexing
SEO customization settings
Integrates with Google Analytics
For simple online stores on a budget, Big Cartel provides easy built-in SEO to help you sell online and rank faster with search engines.
Key SEO Factors to Look for in an Ecommerce Platform
Now that you've seen the top ecommerce platforms for SEO, let's summarize the key SEO factors you should look for when choosing a platform:
Automatic XML sitemaps – A sitemap helps search engines index your site more efficiently. All top platforms generate one automatically.
Metadata customization – The ability to customize titles, meta descriptions, etc for better clickthrough rates and rankings.
Built-in SEO tools – Platforms like Shopify and BigCommerce offer advanced SEO functionality without extra costs.
Integrations and apps – Extend your platform's SEO with plugins like Yoast SEO.
Speed and performance – Choose a platform with fast, modern servers to ensure speedy site performance.
Security – Search engines favor sites that use HTTPS and have modern security practices.
Mobile optimization – Over 50% of search traffic comes from mobile, so ensure your platform is mobile-friendly.
Reporting – Built-in analytics integration (Google Analytics, etc.) helps track SEO KPIs.
Prioritizing these key factors will help you choose an ecommerce platform with the SEO capabilities and tools needed to boost your store's visibility.
How to Choose the Best Ecommerce Platform for Your SEO Needs
With so many factors to weigh, how do you ultimately decide on the best ecommerce platform for your SEO needs?
Here are some tips:
Determine your technical skill level – If you're not tech-savvy, choose an all-in-one hosted platform like Shopify or Squarespace for easy setup. For advanced users, open-source platforms like WooCommerce provide unlimited customization.
Consider long-term scalability – Make sure your platform can easily scale with your business as it grows without compromising performance or SEO.
Compare costs carefully – Hosted platforms have monthly fees while self-hosted options require covering hosting/maintenance costs yourself.
Read reviews and examine sites – Get insights from real user reviews and examine live stores built on each platform.
Leverage free trials – Most platforms offer free trials so you can test SEO capabilities firsthand.
Choosing the right ecommerce platform takes research to align technical needs and business goals. But taking the time to find the best platform will pay dividends through better SEO results long-term.
Tips for Optimizing SEO on Any Ecommerce Platform
No matter which ecommerce platform you choose, there are best practices you can follow to optimize SEO:
Create unique content – Write high-quality product descriptions, category pages, blogs posts, etc. Unique content ranks better in search engines.
Optimize page speed – Compress images, minify code, and enable caching to ensure fast page loads. Speed is a ranking factor.
Implement structured data – Use schema markup to help search engines understand your products and reviews.
Build high-quality backlinks – Focus on earning backlinks from relevant sites to improve domain authority.
Monitor with analytics – Track key SEO metrics like organic traffic, rankings, and conversions.
Fix technical issues – Prevent indexation issues by handling 404s, duplicates, canonicals, etc.
Create mobile-friendly experiences – Design a responsive site with clickable elements to drive phone conversions.
With the right ecommerce platform in place, putting these best practices into action will take your ecommerce SEO to the next level.
Wrap Up & Top Takeaways
Choosing the right ecommerce platform has a major impact on your site's SEO. Select one with strong built-in SEO capabilities.
Top all-in-one hosted platforms like Shopify and BigCommerce make SEO easy for beginners. Open-source options like WooCommerce offer limitless advanced customization.
Look for key SEO factors like automatic sitemaps, customizable metadata, speed, and analytics when comparing platforms.
Optimize your platform further with best practices like optimizing speed, implementing structured data, earning backlinks, and monitoring analytics.
Take time to research options and test free trials to choose the best platform tailored to your business needs.
No matter which solution you choose, following SEO best practices will set your ecommerce site up for long-term search engine success. With the strategies covered in this guide, you now have everything you need to choose the best ecommerce platform for your business and dominate search in 2023!
Choosing the right platform is the first step, but expert implementation is crucial for ecommerce SEO success. This is where working with an experienced digital marketing agency pays dividends.
Painted Brick Digital Agency specializes in advanced ecommerce SEO strategies to maximize organic visibility and traffic for online stores. Our team stays on top of the latest algorithm updates and innovations in the ecommerce space. We can help you migrate or build a new store on the ideal platform for your business goals. From technical SEO audits to content optimization and backlink building, we have the proven methodology to rank your ecommerce site higher in search engines. Painted Brick Digital Agency also provides ongoing performance monitoring to ensure your store keeps climbing in the SERPs. As Google continues to evolve its ranking factors, having an agency partner ensures your ecommerce SEO strategy follows suit. Don't leave potential traffic and conversions on the table due to lack of expertise. For professional ecommerce SEO services from an experienced team you can trust, schedule a strategy session with Painted Brick Digital Agency today.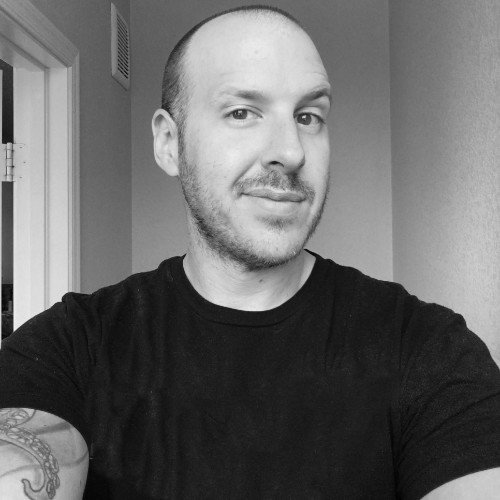 For 15+ years now Adam has helped business brand, plan, and grow.
With a background in media buying and specializing in data-driven marketing he founded the Painted Brick Digital Agency to act as your in-house marketing and advertising department.
"Cookie cutter doesn't work in a world that is constantly evolving."